The Trump administration for months has been quietly beefing up "extreme vetting" procedures for people seeking visas to enter the United States.
President Trump signed a little-noticed executive order last week that rescinded an Obama-era goal to speed up visa processing.
The brief directive strikes part of a 2012 order signed by former President Obama that instructed the State Department to "ensure that 80 percent of nonimmigrant visa applicants are interviewed within three weeks of receipt of application."
White House officials frame the decision as an effort to strengthen security. While the change could significantly extend wait times for people seeking to travel to the U.S., they say it doesn't make sense to rush a visa process that could prevent a terrorist from entering the country.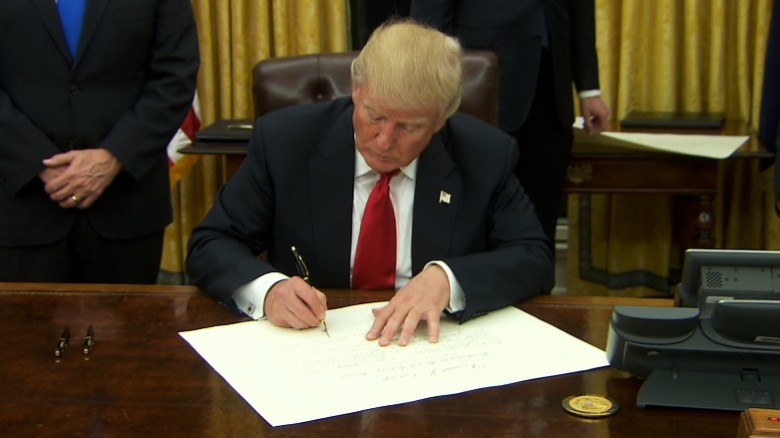 "This is a very straightforward step that removes an arbitrary requirement and ensures the State Department has the needed discretion to make real-world security determinations," said White House spokesman Michael Short. "The president expects careful, accurate vetting of visa applicants, not a rushed process to accommodate an arbitrary deadline."
But the moves have prompted concern among business groups and immigration lawyers that foreign travelers might shy away from visiting the U.S. due to the new rules.
Read the rest of the story
HERE
.
If you like what you see, please "Like" us on Facebook either
here
or
here
. Please follow us on Twitter
here
.