President Trump reportedly wants to end insurer subsidies for Obamacare, which could immediately create turmoil in insurance markets, according to a Friday afternoon report.
Trump told aides in a Tuesday White House meeting that he wanted to end the cost-sharing reduction payments to insurers that reimburse them for reducing co-pays and deductibles of low-income Obamacare customers, according to Politico.
Insurers have said they would leave the Obamacare exchanges or drastically raise prices without the payments. No decision has been finalized yet.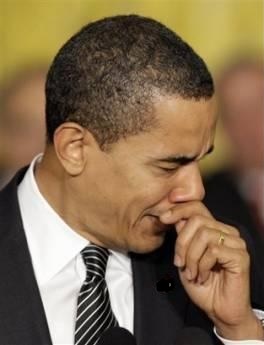 Senior administration officials including Health and Human Services Secretary Tom Price are wary of ending the payments as it could unravel the individual market, which is for people who don't get insurance through work.
Insurers have been pushing the White House for months to make a decision on the cost-sharing payments for 2018. Insurers are required under Obamacare to lower co-pays and deductibles and get reimbursed by the government.
But if Trump cuts off the payments this year, insurers could leave the Obamacare exchanges immediately.
Read the rest of the story
HERE
and follow links to related stories below:
Trump Favors Ending Obamacare Subsidies
Trump administration mulls ending key Obamacare subsidy
Obamacare subsidies at stake in Monday court hearing
If you like what you see, please "Like" us on Facebook either
here
or
here
. Please follow us on Twitter
here
.