Ivanka Trump is reportedly meeting with Scott Pruitt, director of the Environmental Protection Agency (EPA), as the Trump administration decides on whether to remain in the Paris Agreement on climate change,
Axios reports that the meeting between Pruitt and Ivanka is scheduled to happen in private at 9:30 a.m. Tuesday morning, when they will be joined by Sen. Lisa Murkowski (R-AK). The meeting will precede a meeting later on Tuesday when the White House will convene and determine its stance on the accord.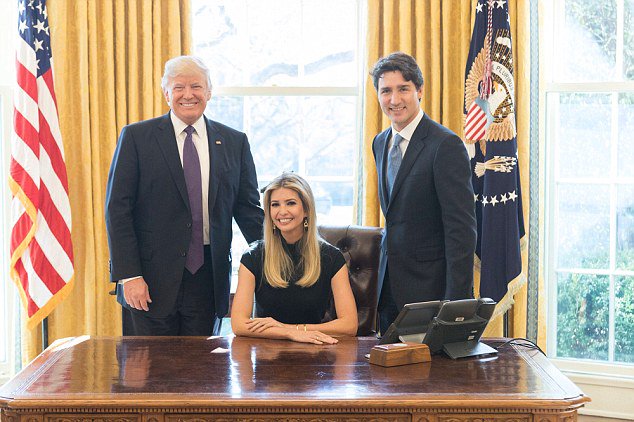 The administration is currently divided on the accord. On one side, Ivanka, her husband Jared Kushner, and Secretary of State Rex Tillerson are all lobbying for Trump to stay in the accord. On the other side are Pruitt and chief strategist Steve Bannon, pushing for Trump to leave the agreement.
Trump himself has not made a decision on the agreement. He railed against it on the campaign trail and promised to leave the agreement. --->
Read the rest of the story
HERE
and follow a link to a related story (well sort of) below. It's SCARY to read about just how much influence this ULTRA LIBERAL has with Trump:
The Voice In His Ear: Jared Kushner's access to power
If you like what you see, please "Like" us on Facebook either
here
or
here
. Please follow us on Twitter
here
.