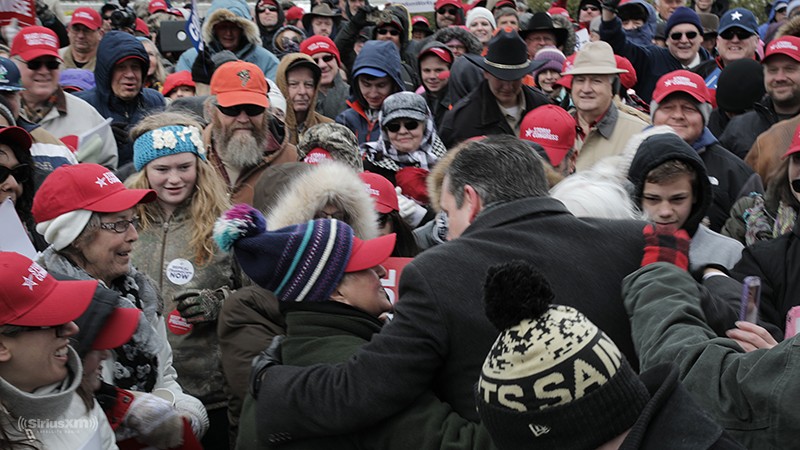 Texas Republican Sen. Ted Cruz revved up hundreds of Tea Party activists at Wednesday's "Storm Congress" rally against the American Health Care Act crafted by Speaker Paul Ryan (R.-Wis.) to stabilize health insurance markets, rather than repeal the 2010 Patient Protection and Affordable Care Act, Obamacare.
VIDEO: Cruz at the 'Storm Congress' Rally ABOVE
"Thank you for braving the cold and thank you for standing up and fighting for freedom," said Cruz, who was on a roster of speakers that included Sen. Rand Paul (R.-Ky.), Jenny Beth Martin — the leader of the Tea Party Patriots — and members of the House Freedom Caucus. The rally was organized by FreedomWorks, the Washington-based policy and logistics hub for Tea Party and conservative activists. The master of ceremonies was Andrew Wilkow, the host of the XMSirius radio show The Wilkow Majority.
Read the rest of the story
HERE
.
If you like what you see, please "Like" us on Facebook either
here
or
here
. Please follow us on Twitter
here
.