Conservatives who have long complained about the government's control of vast Western lands hope they will have a new ally in President-elect Donald Trump, who has sent mixed signals about how he might manage land and whether he would relinquish federal authority over millions of acres.
Trump has pledged to honor Theodore Roosevelt's tradition of conservation in the West, with its expansive deserts, snow-capped mountain ranges and red-rock canyons. But he has also said he will "unleash" energy production there and has railed against "faceless, nameless bureaucrats" in land-management agencies.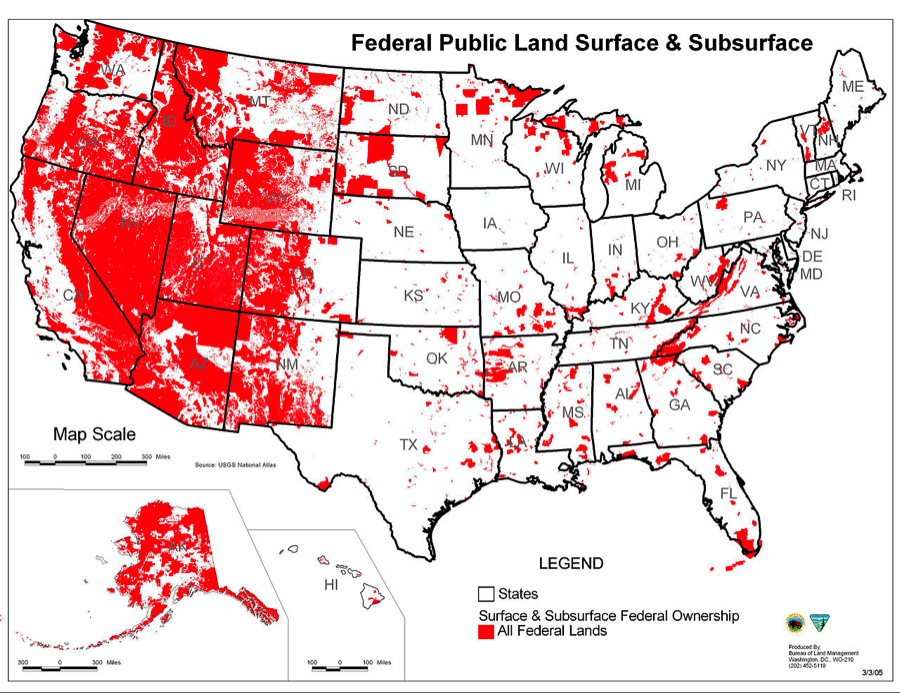 CLICK MAP to ENLARGE
Dozens of demands for land handovers have surfaced in Western state legislatures in recent years, and more are sure to be offered in Congress during the Trump administration.
"Those who are championing these issues certainly see this as a rare opportunity," said Karla Jones, director of a task force for the American Legislative Exchange Council, a Washington-based organization that develops bills for conservative lawmakers.
On Tuesday, Trump offered the post of interior secretary, the nation's top custodian of public lands, to Republican Rep. Ryan Zinke of Montana, who has not said whether he will accept. The retired Navy SEAL insists that he does not favor relinquishing federal control of the land, as Democrats allege.
Twelve Western states contain more than half of the nation's 640 million acres of federal public lands. Those lands comprise more than 60 percent of Alaska, Idaho and Utah and more than 80 percent in Nevada.
Read the rest of the story
HERE
.
If you like what you see, please "Like" us on Facebook either
here
or
here
. Please follow us on Twitter
here
.