Russian anti-aircraft missile systems S-300, right, and
S-400 at a military industrial exhibition outside Moscow
last year. Photo: European Pressphoto Agency
The sale of the S-300 advanced surface-to-air missile system is a sign of things to come.
While all eyes are on Vladimir Putin's machinations in Syria, deploying Russian fighters and troops, a potentially more dangerous Moscow effort in Iran is picking up steam. Media outlets are reporting that Russian S-300 surface-to-air missile systems may be delivered before the end of the year.
CLICK CHART to ENLARGE
The S-300 is considered "defensive" and as such is not subject to United Nations sanctions. Each system fielded creates a formidable shield against air attacks over a large area. It operates as a battalion, at the center of which is a search radar that scans out to 180 miles and tracks up to 100 aircraft. All components of the S-300 are mounted on trucks and mobile in minutes.
Surrounding it are six "batteries," each composed of a guidance radar and up to eight launchers holding four missiles with a range of 90 miles. Each battery can fire on six targets at the same time, allowing a full battalion to engage 36 aircraft simultaneously. According to Russian reports, Iran will receive at least four battalions.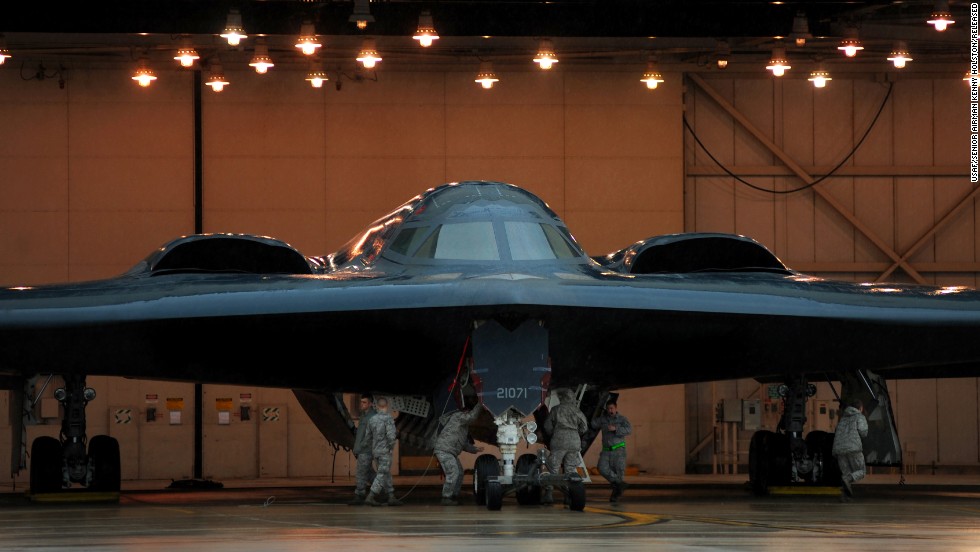 New U.S. Stealth Bomber
What does this mean if Iran violates its nuclear agreement and the U.S. or its allies are forced to strike its nuclear facilities? America has ways to defeat the system. Its arsenal boasts 20 stealth bombers, over a hundred F-22 stealth fighters and a growing number of stealthy F-35s—all of which would be difficult for the S-300 to detect. In addition, the U.S. operates over 100 jammer aircraft and possesses many missiles that can be fired from outside the range of the S-300.
Still, the S-300 will be by far the most capable air-defense system fielded by Tehran and its deployment will increase the chances the U.S. will lose aircraft and pilots in any conflict.
What does the delivery mean for Israel....
Read the rest of this WSJ op-ed
HERE
.
If you like what you see, please "Like" us on Facebook either
here
or
here
. Please follow us on Twitter
here
.