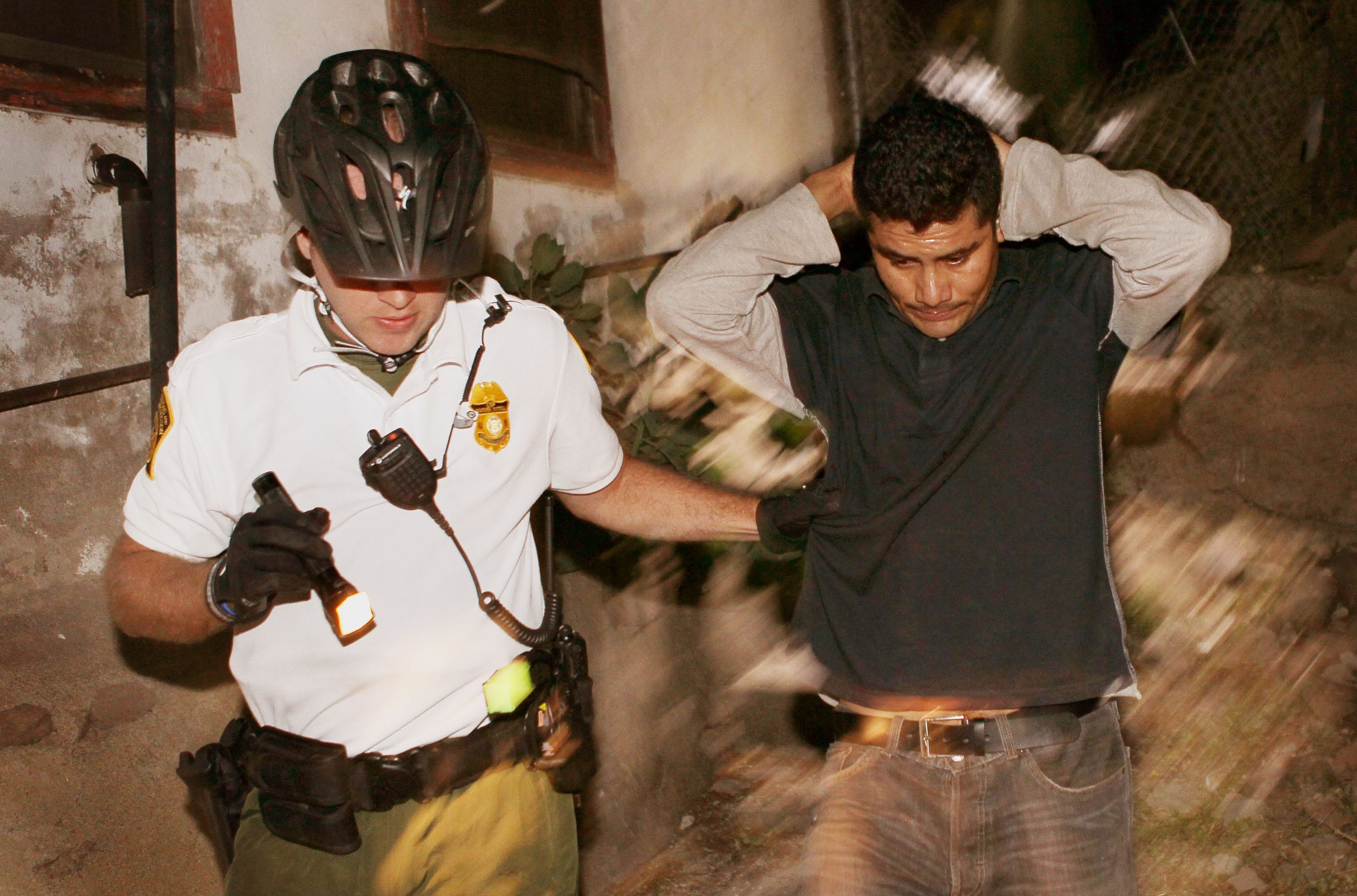 When I read the following story, I could feel the rage building up inside me:
A man with a prior heroin trafficking arrest pleaded not guilty Tuesday in federal court in Boston to illegally reentering the United States for a third time.
Juan Miguel Laboy, who is in his late 30s, was ordered held without bail after entering his plea, according to court ­records and a spokeswoman for US Attorney Carmen M. Ortiz.
According to an affidavit by Sean Rafferty, a special agent with US Immigration and Customs Enforcement, Laboy was deported to the Dominican ­Republic in April 2011, following his arrest in August 2010 on a charge of selling heroin.
[...]
Laboy first entered the United States in 2000, Stephen A. Lagana, Laboy's lawyer in his 2011 illegal reentry case, said in a court filing. He was deported from Louisiana in 2006 and again from Boston in 2008, ­Rafferty wrote. Laboy reentered the country after each deportation, before the 2011 case ­occurred.
According to Rafferty's affidavit, Laboy has previously given police at least three aliases, three Social Security numbers, and four dates of birth, and he obtained a driver's license in Rhode Island in March 2010 under a false name. Records do not indicate who provided Laboy with the license.
Read the whole story
HERE
.
Twice before this heroin trafficking piece of shit was deported out of this country and came back. WHEN IS ENOUGH..ENOUGH?
How many other examples are there out there of 'continuous' blatant disregard of our laws? What message does this send to those we deport? "Please don't come back or our tax payers will be forced to pay your way again back home".
He wants to stay in America, I say we give him his wish. A prison term is justified...THEN deportation. LET'S start SENDING A MESSAGE and make this dirt ball the messanger.
What say you?