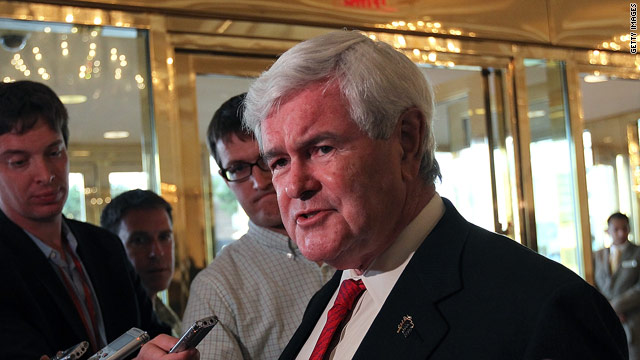 They were fierce rivals during the Republican primary campaign, but now Newt Gingrich is preparing to wade into the debate over changes to welfare on behalf of Mitt Romney.

Gingrich – who suggested to senior Romney advisers they take on the welfare issue - has been asked to participate in a conference call on behalf of the Romney campaign, expected to take place Wednesday, according to a Gingrich source. He will also do a number of television interviews and will write an op-ed in a conservative publication to buttress Romney's position.
The full story is
HERE
.
In an RNC Conference call today, Newt Gingrich calls President Obama the 'Anti-Clinton:
Please check us out on Facebook and If you like what you see, please "Like" us. You can find us
here.