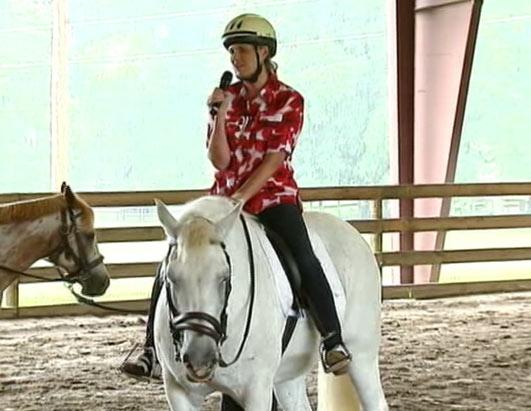 Ann Romney continued her outreach to Florida voters and saddled up at Marion Therapeutic Riding Association. Mrs. Romney talked to supporters and toured the Ocala facility which pairs horses with riders of all ages challenged by physical, mental or emotional disabilities.

She addressed the crowd aboard Duke, a therapy horse, and talked about how horses had helped her during times when her MS symptoms were so severe she couldn't get out of bed, but "the excitement of getting on a horse " helped her.
The full story is
HERE
and the video below:
Please check us out on Facebook and If you like what you see, please "Like" us. You can find us
here.