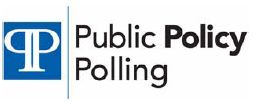 Is PPP running out of things to poll?
Or is this a little wishful thinking on their part?
If Mitt Romney was not a candidate in 2016, and the Republican candidates for President were Jeb Bush, Chris Christie, Mike Huckabee, Bobby Jindal, Rand Paul, Marco Rubio, Paul Ryan, and Rick Santorum, who would you most like to see as the GOP candidate for President?
Chris Christie 21%
Jeb Bush 17%
Mike Huckabee 17%
Rick Santorum 12%
Marco Rubio 10%
Paul Ryan 7%
Rand Paul 4%
Bobby Jindal 3%
Someone else/Not sure 10%
A survey of 742 Republican primary voters was conducted April 12-15, 2012. The MOE is +/-3.6%.
The crosstabs can be viewed
HERE
.
Please check us out on Facebook and If you like what you see, please "Like" us. You can find us
here.