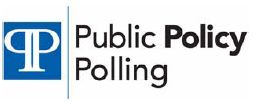 GOP Nomination:
Mitt Romney 31%
Newt Gingrich 30%
Rick Santorum 29%
Ron Paul 8%
PPP surveyed 600 likely Republican primary voters in Alabama on March 10th and 11th. The MOE is +/-4.0%.
The crosstabs can be viewed
HERE
.
Please check us out on Facebook and If you like what you see, please "Like" us. You can find us
here.