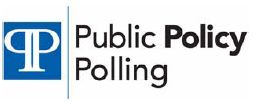 ....As weak as Obama is in Colorado, if the Republicans nominate Newt Gingrich it doesn't look like it matters. Obama leads Gingrich 50-42 in the state, including a whooping 56-32 advantage with independents. Gingrich is a reviled figure with only 32% of voters seeing him favorably to 55% with a negative opinion, including a 25/59 spread with independents.

Republicans can win Colorado next year- they just have to nominate Mitt Romney if they want to do it....

[...]

Colorado could go back in the swing state category next year. Or it could be another easy Obama win as it was in 2008. It's really just going to depend on who the Republicans end up putting forward.
Head-To-Head:
Barack Obama 47%
Mitt Romney 45%
(-2)
Barack Obama 50%
Newt Gingrich 42%
(-8)
Barack Obama 48%
Ron Paul 39%
(-9)
Barack Obama 52%
Rick Perry 37%
(-15)
PPP surveyed 793 Colorado voters from December 1st to 4th. The margin of error for the survey is +/-3.5%.
The full story is
HERE
.
The crosstabs can be viewed
HERE
.
Please check us out on Facebook and If you like what you see, please "Like" us. You can find us
here.