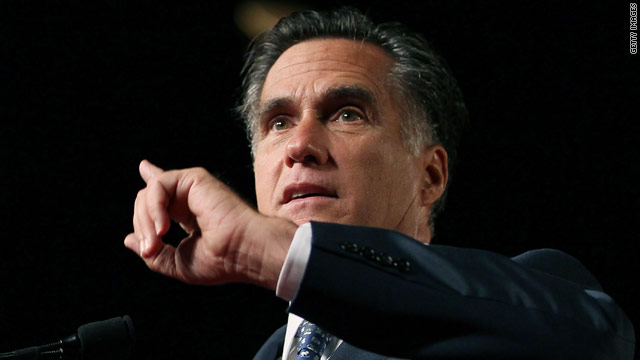 White House hopeful Mitt Romney will deliver a major foreign policy speech in Charleston, South Carolina at The Citadel Friday, where he'll discuss changes that he believes will "keep America the leader of the world."

The Republican presidential candidate made the announcement about the upcoming speech on talk radio host Sean Hannity's program Monday afternoon.

"I think our president has pursued a series of strategies that have lead to our decline economically and militarily, and so in that context I'm going to be talking about a very different vision," said Romney.

The former Massachusetts governor did not offer specifics, other than to say he'll talk about the need for America to be strong, not just militarily but economically, a dominant theme of his book, "No Apology: The Case for American Greatness."

On The Sean Hannity Show, Romney discussed peace negotiations with Israel and Palestine, and delivered a hard-line stance on Iran's move toward nuclearization.
Read the rest of the story
HERE
.
NOTE:
Right Speak will try to track down a LIVE FEED for the Friday event. If one is available, we will post the info early Friday morning.
Also, if you missed Romney's interview at the New Hampshire Union Leader, watch it
HERE
. Romney talks Foreign Policy in this great interview.
Please check us out on Facebook and If you like what you see, please "Like" us. You can find us
here.