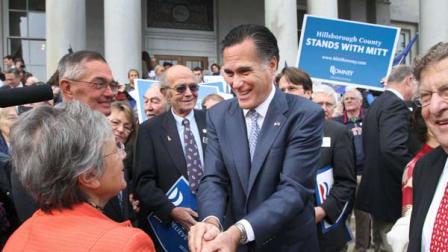 Former Massachusetts Governor Mitt Romney filed his paperwork in Concord, New Hampshire today - formally making him a candidate for the GOP nomination in that state, though he's been campaigning there for months.
Romney also held a short rally for supporters on the steps of the New Hampshire State House.
Press the button under the photo below to view the Rally:
PRESS the BUTTON below:
Please check us out on Facebook and If you like what you see, please "Like" us. You can find us
here.