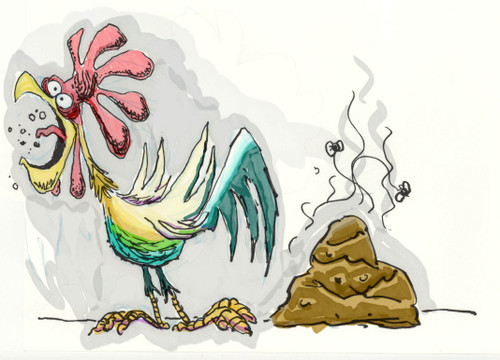 He won't be able to attend the Palmetto Forum because of brush fires in Texas...blah...blah...blah.
Where were those brush fires this morning when he was attending an event in SC. Couldn't wait a few hours....huh Rick?
Gonna fly right back and hold a fire hose yourself?.....NO!....Wait, you're a pilot, you must be going to personally fly one of those fire extinguishing planes. That's got to be it......NO!
The reality is, these fires have been burning in Texas for months. They were burning when Perry declared his candidacy...They were burning last night before he went to bed in South Carolina.... and the were this morning while he was at a scheduled event in South Carolina.
No...There's more to this. Perry is a CHICKEN S#!T, That's the problem. Avoiding debates and events where there are unscripted questions, is his M.O. He is NOT QUICK ON HIS FEET and his GAFFE-PRONE. That's the REALITY.
From what I hear, he was scheduled to go on stage before Romney at the Palmetto event. My guess is, he didn't like that arrangement. I'm sure he was hoping he'd have the opportunity to drop a bomb or two at the others expense while the others would not be able to rebuttal. Didn't work out that way....huh?
Please check us out on Facebook and If you like what you see, please "Like" us. You can find us
here.