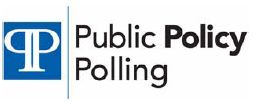 When PPP last polled Massachusetts in June, Obama led Romney by 20 points, but that is down to 13 now, at 53-40. However, against the GOP frontrunner, Rick Perry, Obama leads by 26 (58-32). Ron Paul actually does a point better, trailing by 25 (55-30). Newt Gingrich is down 27 (58-31), and Michele Bachmann by 31 (59-28).

While Obama leads the other Republicans by 12 to 20 points with independents, Romney beats him by four. They are a 45% plurality of the electorate. The other big key is Romney's crossover support; he poaches 14% of Democrats, while the others can only muster 8-10%. Democrats are 40% of voters. Romney also does by far the best job at locking up the GOP base, with 91% of their vote, versus the 67-77% the others earn.
Head-To-Head:
(Obama/Candidate/Undecided)

Mitt Romney 53/40/7 (-13)
Ron Paul 55/30/15 (-25)
Rick Perry 58/32/11 (-26)
Newt Gingrich 58/31/11 (-27)
Michele Bachmann 59/28/13 (-31)
PPP surveyed 791 Massachusetts voters from September 16th to 18th. The margin of error for the survey is +/-3.5%.
The crosstabs can be viewed
HERE
.
Please check us out on Facebook and If you like what you see, please "Like" us. You can find us
here.