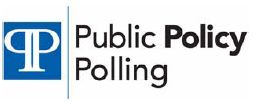 When PPP polled the Texas Republican Presidential field in January,

Rick Perry was stuck in sixth place with only 9% of the vote. Now, with renewed

speculation over a Perry bid, Perry leads with 31%. Perry more than doubles Mitt

Romney's 15%. Romney is followed by Michele Bachmann with 11%, Ron Paul and

Sarah Palin with 9%, Newt Gingrich with 8%, Herman Cain with 6%, and Tim Pawlenty

with 2%. Perry is strong with very conservative voters, taking 34%, but trails Paul and Romney with moderates; however, moderates make up only 15% of GOP voters.



If Perry doesn't throw his hat into the ring, Romney and Bachmann are neck and neck.

Romney takes 17% to Bachmann's 16%, Palin's 14%, Gingrich's 11%, Cain's 8%,

Pawlenty's 6%, and Huntsman's 5%. In a variation from the norm, if Palin does not run

in Texas, Romney remains just as strong taking 21% while Bachmann takes 19%,

Gingrich takes 13%, Paul takes 12%, Cain takes 10%, Pawlenty takes 7%, and Huntsman

takes 5%. Since Bachmann and Perry both show strength with very conservative voters, a Perry run could end up weakening Bachmann's position considerably.
Favorable/Unfavorable/Not sure:
Rick Perry 64/29/6
(+35)
Sarah Palin 62/31/7 (+31)
Michele Bachmann 51/27/22 (+24)
Herman Cain 41/23/37 (+18)
Mitt Romney 49/34/17 (+15)
Tim Pawlenty36/25/39 (+11)
Ron Paul 37/45/18 (-8)
Given the choices of Michele Bachmann, Herman Cain, Newt Gingrich, Jon Huntsman, Sarah Palin, Ron Paul, Tim Pawlenty, and Mitt Romney, who would you most like to see as the Republican candidate for President next year?
Mitt Romney 17%
Michele Bachmann 16%
Herman Cain 8%
Newt Gingrich 11%
Jon Huntsman 5%
Sarah Palin 14%
Ron Paul 10%
Tim Pawlenty 6%
Someone else/Undecided 13%
Without Palin:
Mitt Romney 21%
Michele Bachmann 19%
Newt Gingrich 13%
Ron Paul 12%
Herman Cain 10%
Tim Pawlenty 7%
Jon Huntsman 5%
Someone else/Undecided 13%
WITH Rick Perry:
Rick Perry 31%
Mitt Romney 15%
Michele Bachmann 11%
Sarah Palin 9%
Ron Paul 9%
Newt Gingrich 8%
Herman Cain 6%
Tim Pawlenty 2%
Someone else/Undecided 9%
PPP surveyed 400 usual Texas Republican primary voters from June 25th to 27th. The margin of error for the survey is +/-4.9%.
View the crosstabs
here
.
Please check us out on Facebook and If you like what you see, please "Like" us. You can find us
here.