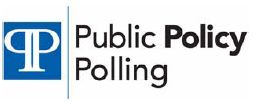 H/T to PPP Note, particularly, the effect of Palin not running
PPP has polled the key early Republican contests of New Hampshire, Nevada, Iowa, and now South Carolina over the course of the last two months and they all have one thing in common: Mitt Romney with the lead. Romney and Sarah Palin may be closely matched in the national Republican polling right now but Romney's considerably stronger in the states that matter most. Our most recent polls have him leading by 6 in Iowa, 15 in Nevada, and 23 in New Hampshire. And today's numbers find him up by 9 in South Carolina at 27% to 18% for Palin, 12% each for Herman Cain and Newt Gingrich, 9% for Michele Bachmann, 7% for Ron Paul, 4% for Tim Pawlenty, and 2% for Jon Huntsman.
Romney's formula for success in South Carolina is the same as in Iowa: dominate with the middle, lead with the center right, and avoid getting completely blown out of the water with the far right. Voters describing themselves as 'very conservative' are the largest segment of the Republican electorate in the state at 41% and Palin leads with them at 21% but Romney is at least right there at 20%. With moderates Romney leads by 26 points, getting 41% to Palin's 15%. And with 'somewhat conservative' voters Romney gets 27% to 15% each for Gingrich and Palin.
Given the choices of Michele Bachmann, Herman Cain, Newt Gingrich, Jon Huntsman, Sarah Palin, Ron Paul, Tim Pawlenty, and Mitt Romney, who would you most like to see as the Republican candidate for President next year?
Mitt Romney 27%
Sarah Palin 18%
Herman Cain 12%
Newt Gingrich 12%
Michele Bachmann 9%
Ron Paul 7%
Tim Pawlenty 4%
Jon Huntsman 2%
Someone else/Undecided 9%
WITHOUT Palin:
Mitt Romney 30%
Herman Cain 15%
Newt Gingrich 15%
Michele Bachmann 13%
Ron Paul 10%
Tim Pawlenty 5%
Jon Huntsman 2%
Someone else/Undecided 11%
WITH Jim DeMint:
Jim DeMint 35%
Mitt Romney 21%
Herman Cain 8%
Newt Gingrich 6%
Michele Bachmann 5%
Ron Paul 4%
Tim Pawlenty 2%
Someone else/Undecided 11%
Head-To-Head with Mitt Romney:
(Romney/Candidate/Not sure)
Sarah Palin 50/38/12
(-12)
Herman Cain 53/29/18
(-24)
Michele Bachman 54/29/18
(-25)
Tim Pawlenty 55/23/22
(-32)
"We've polled all 4 of the key early Republican contests in the last 2 months and MittRomney leads them all," said Dean Debnam, President of Public Policy Polling. "Thepost-Mike Huckabee landscape looks very good for him."
PPP surveyed 1,000 usual South Carolina Republican primary voters from June 2nd to 5th. The margin of error for the survey is +/-3.1%.
The Full Story
here
.
View the crosstabs
here
.