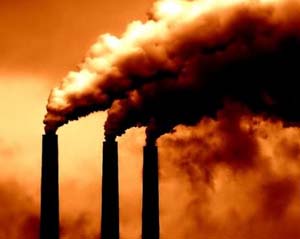 For those who will not read Mitt's book out fear they may no longer be able to state the ongoing convenient insult that they don't know what he stands for, I just looked up what he wrote. Contrary to Romnots' hopes, believing that global warming may be possible, does not automatically translate into liberal support for cap and trade along with government programs and spending to make us compliant with leftist scientists' visions. Again, just to be clear: belief in global warming does not necessarily equal support for government intervention. I know some will be disappointed with this revelation, but they'll get over it.
He mentions what everyone knows, that people are split on whether global warming exists and whether mankind has any impact. He lists a number of solutions that people have proposed over the years so as to analyze them, which he clearly enjoys doing. He himself thinks that there is climate change, but that cycles have been going on naturally for thousands of years. He thinks humans could be contributing, but doesn't profess to know how much. He is against any steps that harm economic growth--what good is taking draconian steps that will have little or no impact?
Given that developing countries, especially China, are unwilling to go along, even if man-made global warming were real, why cripple one's own economy in the process? "Even extreme mitigation measure taken by the US and other developed nations will have no appreciable effect on slowing the rate of greenhouse gas emissions. Massive spending--or even worse, borrowing for emission reduction--would only make us less able to remediate the effects of warming later."
He wraps up his thoughts with his "no-regrets" stance and defines this as "
taking action only when doing so is also consistent with our objective of reducing our dependence on foreign so
urces of oil. Internationally, we should work to limit the increase in emissions in global greenhouse gases,

but in doing so, we shouldn't put ourselves in a disadvantageous economic position that penalizes American jobs and economic growth.

"
To put it another way, if we're doing things that stimulate our economy and job creation, and we see some opportunities to help make the world a cleaner place while we're at it, then why not. I think many of us have forgotten why we are against the liberals' view points on global warming and have become averse to any associated vocabulary, e.g. greenhouse gas emissions, a cleaner world, etc. We aren't against cleaner air, people! We are against the government getting involved and regulating business away from job growth and economic strength in pursuit of some fantasy that we can change the direction of the global climate.