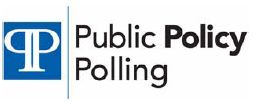 Dennis Kucinich may be a Congressman without a district soon, but there is one race he would surely win: president. That is, in a Bizarro world in which Barack Obama were not renominated and the strangely more realistic scenario in which Sarah Palin or Donald Trump were crowned by the GOP.
Voters think so little of Palin and Trump that they would even prefer one of the most outspoken liberals in the country in the White House. More than a fifth are undecided either because they know so little about Kucinich or they cannot make up their minds in such an unlikely situation. But Kucinich would top Palin, 43-36, and Trump, 40-36.
If the candidates for President next year were Democrat Dennis Kucinich and Republcan......., who would you vote for?
Dennis Kucinich 43
%
Sarah Palin 36%
Undecided 21%
Dennis Kucinich 40%
Donald Trump 36%
Undecided 24%
PPP surveyed 814 American voters from May 5th to 8th. The margin of error for the .survey is +/- 3.4%.