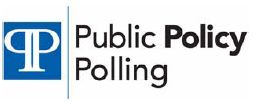 Despite middling approval ratings it appears Barack Obama will win New Hampshire easily next year...unless the Republican nominee is Mitt Romney.....



......So Obama could be headed for another big victory in New Hampshire...but if the GOP nominated Mitt Romney it would be a completely different story. A slight plurality of voters have a favorable opinion of him- 45% to 44% with a negative one, and Obama leads him by only a 47-46 margin.



The New Hampshire numbers are quite reminiscent of a poll we did in Nevada earlier this year that found a Romney nomination would result in a toss up situation in the state but that the GOP nominating anyone else would hand Obama an easy victory. The Republican nominee will have to win these kinds of states to be successful in 2012 but whether the party base will be open to sacrificing some ideological purity to put forward a candidate who can win in the New Hampshires and Nevadas of the world remains to be seen.
Favorable/Unfavorable/Not sure:
Mitt Romney 45/44/12
(+1)
Mike Huckabee 29/52/19 (-23)
Donald Trump 27/60/13 (-33)
Newt Gingrich 24/62/14 (-38)
Sarah Palin 28/67/6 (-39)
Head-to-Head: (Obama/Candidate/Undecided)
Mitt Romney 47/46/7 (-1)
Newt Gingrich 52/39/9 (-13)
Mike Huckabee 52/38/10 (-14)
Donald Trump 51/37/12 (-14)
Sarah Palin 56/34/9 (-22)
PPP surveyed 769 New Hampshire voters from March 31st to April 3rd. The survey's

margin of error is +/-3.5%. Other factors, such as refusal to be interviewed and

weighting, may introduce additional error that is more difficult to quantify.
Full Story
here
.
To view the crosstabs click the PPP icon below: