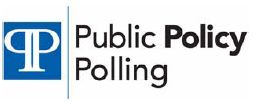 ....23% of these voters say they would not be willing to vote for a candidate who stated

clearly that Obama was born in the U.S. 38% say they would, and a 39% plurality are

not sure. Among the hardcore birthers, Trump leads with 37%, almost three times as

much support as anyone else. He comes in only third at 17% with those who are fine

with a candidate that thinks the President was born in the country. Romney, who recently

stated he believes Obama is a citizen, leads with 23% with that group but gets only 10%

with birthers....
Favorable/Unfavorable/Not sure:
Mike Huckabee 61/18/21
(+43)
Sarah Palin 61/31/8 (+30)
Mitt Romney 50/29/20 (+21)
Newt Gingrich 50/33/17 (+17)
Personal Note
: If the Data in Question 10 is accurate and the mentality of 23% of Republicans is that they
would be
unwilling
to support a candidate who
firmly stated they believed Barack Obama was born in the United States
, The Republican Party and the 2012 election is DOOMED! Because the party has been infiltrated by crazies!
PPP surveyed 400 Republican primary voters nationally from April 7th to 10th. The survey's margin of error is +/-4.9%. Other factors, such as refusal to be interviewed and weighting, may introduce additional error that is more difficult to quantify.
To view the crosstabs click the PPP icon below: