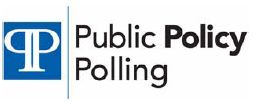 President Obama has maintained his standing in many swing states he

won in 2008 better than he has in some heavily blue states, including Maine. But while

he now looks weaker against three of his potential 2012 opponents than he did against

John McCain, Maine and most traditionally blue states are so Democratic that he is set to

win them by a healthy margin anyway.



Mitt Romney is, as in his native Massachusetts, other New England states, and indeed

most states, the president's closest competitor, down 49-41. That is less than half

Obama's 17-point victory over McCain in the state, a margin only exceeded against

Sarah Palin (57-35). Mike Huckabee trails, 51-39, and Newt Gingrich, 53-37.
Favorable/Unfavorable/Not sure:
Mitt Romney 34/46/21
(-12)
Mike Huckabee 31/45/24 (-14)
Sarah Palin 31/64/6 (-33)
Newt Gingrich 28/55/17 (-27)
Head-to-Head: (Obama/Candidate/Undecided)
Mitt Romney 49/41/10 (-8)
Mike Huckabee 51/39/9 (-12)
Newt Gingrich 53/37/10 (-16)
Sarah Palin 57/35/8 (-22)
PPP surveyed 1,247 Maine voters from March 3rd to 6th. The survey's margin of error is

+/-2.8%. Other factors, such as refusal to be interviewed and weighting, may introduce

additional error that is more difficult to quantify.
To view the crosstabs click the PPP icon below: