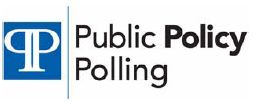 ....In 12 states where we've polled the 2012 Presidential since the Tucson incident Palin has trailed by an average of 10 points in states that John McCain actually won on average by 3. So she's now running an average of 13 points behind McCain's 2008 showing.



Certainly before Tucson it appeared Palin would suffer a crushing defeat if she somehow snagged the 2012 Presidential nomination. But now it looks more like that would be a loss of historical proportions.
The complete story is
here
.