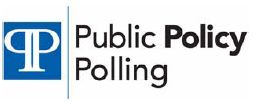 Mitt Romney's shown strength among Republican primary voters in the West in most of our recent polling throughout the region and Colorado's no exception. He leads the GOP field there with 19% to 16% for Sarah Palin and Mike Huckabee, 12% for Newt Gingrich, 9% for Ron Paul, 7% for Tim Pawlenty, 4% for John Thune, and 3% for Mitch Daniels. Romney's lead in Colorado adds to first place finishes we've found for him in Arizona, California, and Nevada since the beginning of the year. Only in New Mexico have we found Romney out of first place in a western state.
......In some states where Romney leads he doesn't have the highest favorability of the Republican candidates but is first anyway because he's seen as more Presidential than some of the other folks who are better liked. But that's not the case in Colorado- he's first for the nomination choice and first in popularity. 60% of primary voters have a favorable opinion of him with Palin and Huckabee at 59% and Gingrich at 54% coming in further behind.
Favorable/Unfavorable/Not sure:
Mitt Romney 60/22/18 (+38)
Mike Huckabee 59/24/17 (+35)
Sarah Palin 59/32/9 (+27)
Newt Gingrich 54/27/20 (+27)
If the Republican candidates for President next year were Mitch Daniels, Newt Gingrich, Mike Huckabee, Sarah Palin, Ron Paul, Tim Pawlenty, Mitt Romney, and John Thune who would you vote for?
Mitt Romney 19%
Mike Huckabee 16%
Sarah Palin 16%
Newt Gingrich 12%
Ron Paul 9%
Tim Pawlenty 7%
John Thune 4%
Mitch Daniels 3%
Someone else/Undecided 16%
PPP surveyed 400 usual Colorado Republican primary voters from February 4th to 6th.The survey's margin of error is +/-4.9%. Other factors, such as refusal to be interviewedand weighting, may introduce additional error that is more difficult to quantify.
The full story is
HERE
.
To view the crosstabs click the PPP icon below: