Poll Watch: PPP (D) West Virginia 2012 Presidential Survey
PPP (D) West Virginia 2012 Presidential Survey
* Mike Huckabee 54%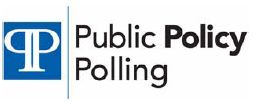 * Barack Obama 36%
* Mitt Romney 50%
* Barack Obama 37%
* Newt Gingrich 49%
* Barack Obama 39%
* Sarah Palin 46%
* Barack Obama 42%
Among Independents
*
Mike Huckabee 61%
* Barack Obama 20%
*
Mitt Romney 61%
* Barack Obama 20%
* Newt Gingrich 56%
* Barack Obama 25%
* Sarah Palin 53%
* Barack Obama 30%
Among Republicans
*
Mike Huckabee 86%
* Barack Obama 7%
* Mitt Romney 81%
* Barack Obama 8%
* Newt Gingrich 81%
* Barack Obama 10%
* Sarah Palin 75%
* Barack Obama 12%
Favorability
* M
ike Huckabee 48% / 27% {+21%}
* Mitt Romney 34% / 37% {-3%}
* Sarah Palin 41% / 47% {-6%}
* Newt Gingrich 33% / 43% {-10%}
Survey of 1,105 West Virginia voters was conducted January 20-23, 2011. The margin of error is +/- 2.9 percentage points. Party ID breakdown: 57% Democrat; 32% Republican; 10% Independent/Other. Political ideology: 45% Conservative; 40% Moderate; 15% Liberal.
Data compiled by
The Argo Journal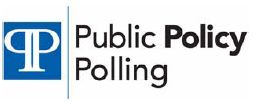 Interesting Nuggets from
PPP Blogspot
:
West Virginia's one of the most conservative states in the country. But even there voters don't like any of the leading Republican candidates for President,
with the exception of Mike Huckabee.
Huckabee's favorability in the state is a 48/27 spread.
But the rest of the pack all have negative favorability ratings.
Mitt Romney's at 34/37, Sarah Palin's at 41/47, and Newt Gingrich is at 33/43.
Only Huckabee
can take advantage of the President's unpopularity in the state and build on the Republican margin of victory from 2008, leading Obama by 18 points at 54-36.
None of the Republican front runners,
with the possible exception of Huckabee
, can really build on the party's performance from 2008.
Cross Posted at:
I Like Mike Huckabee 2012