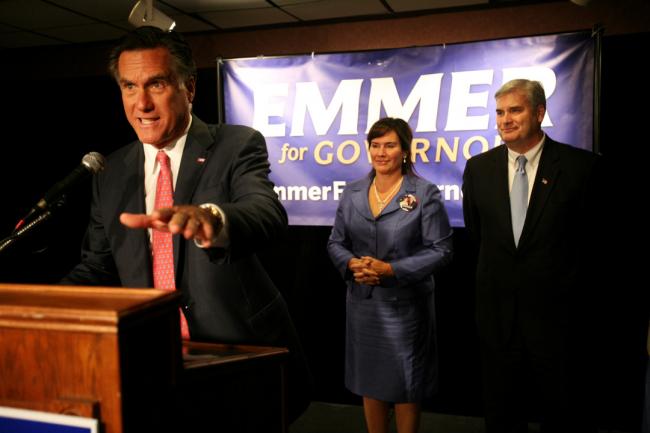 Mitt Romney With Tom Emmer in Minnesota:
Audio:
Sarah Palin endorses Raese In Pennsylvania -- But he's from West Virginia.
Full story and attempted cover-up
HERE
.
Sarah may have gotten the candidates and the states mixed up, but hey, no one is perfect. And I'm sure she meant well.