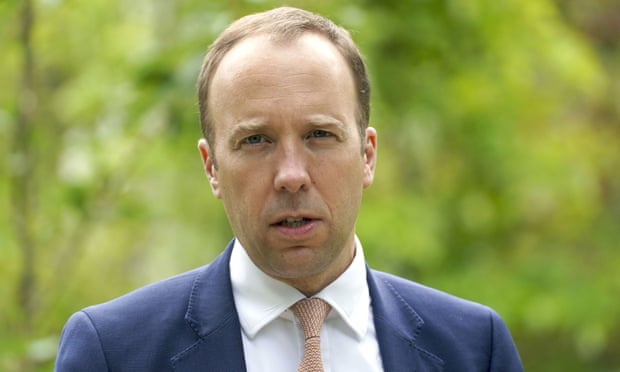 Covid inquiry: Hancock 'wanted to decide who should live or die' if NHS overwhelmed:
Former health secretary Matt Hancock told officials that he – rather than the medical profession – "should ultimately decide who should live or die" if the NHS was overwhelmed during the pandemic, the Covid inquiry heard.
"Fortunately this horrible dilemma never crystalised," the former head of the NHS, Lord Simon Stevens, said in his evidence to the inquiry on Thursday.
Stevens, who led NHS England until 2021, said he stressed at the time that no individual secretary of state should be able to decide how care was provided, "other than in the most exceptional circumstances".
Hancock's position, which materialised during a planning exercise at the Cabinet Office in February 2020, was a different one from his predecessor, Jeremy Hunt, who had wanted such decisions to be reserved for clinical staff.
Stevens told the inquiry that this ethical question was never resolved and cropped up againn during the pandemic when "rationing" of NHS services was discussed.
The former NHS chief was largely uncritical of Hancock, unlike other figures who appeared before Heather Hallett's inquiry this week, including former No 10 senior adviser Dominic Cummings and ex-civil servant Helen MacNamara.
Stevens' witness statement referred to the "Operation Nimbus" planning exercise, which he said was helpful in terms of outlining the pressures government departments might have faced.
"It did however result in – to my mind at least – an unresolved but fundamental ethical debate about a scenario in which a rising number of Covid-19 patients overwhelmed the ability of hospitals to look after them and other non-Covid-19 patients," he said. --->READ MORE HERE
Boris Johnson suggested that COVID was 'nature's way of dealing with old people':
Former UK Prime Minister Boris Johnson suggested that the coronavirus pandemic was "pathetic" and "nature's way of dealing with old people," an inquiry was told.
In his notebook in 2020, the government's former chief scientist, Sir Patrick Vallance, wrote that the ex-PM's attitude was laid bare in a "bonkers set of exchanges" in a WhatsApp group with the then-British leader.
Vallance wrote in August 2020 that Johnson was "obsessed with older people accepting their fate and letting the young get on with life and the economy going."
In December 2020, Vallance wrote that Johnson said he believed he had been "acting early" on the pandemic — which killed over 230,000 Brits alone — and that the "public are with him (but his party is not)."
"He says his party 'thinks the whole thing is pathetic and Covid is just nature's way of dealing with old people — and I am not entirely sure I disagree with them,'" Vallance quoted Johnson as saying.
Earlier, in October 2020, Johnson stressed the need to "recalibrate" away from a lockdown because it was predominantly elderly people dying.
"I must say I have been slightly rocked by some of the data on Covid fatalities," he wrote at the time, messages shared in the inquiry show.
"The median age is 82 – 81 for men 85 for women. That is above life expectancy. So get Covid and live longer," he was quoted as saying. --->READ MORE HERE
Follow links below to relevant/related stories and resources:
Google Has Decided To Remove COVID-19 Exposure Notification From Android
COVID-era telehealth darling Avail Medsystems shuts down operations: report
USA TODAY: Coronavirus Updates
WSJ: Coronavirus Live Updates
YAHOO NEWS: Coronavirus Live Updates
NEW YORK POST: Coronavirus The Latest
If you like what you see, please "Like" and/or Follow us on FACEBOOK
here,
GETTR
here
, and TWITTER
here
.