Busing Illegal Immigrants to Blue America Is Working: Democrats Deserve Blame for Biden's Border Crisis:
Republican border-state strategy to send illegal immigrants to Democrat-run cities and states is paying off.
On Thursday, New York Gov. Kathy Hochul sent a letter to President Joe Biden begging for federal aid. Importantly, she finally acknowledged where the problem is coming from.
"This is a financial burden the city and state are shouldering on behalf of the federal government," Hochul, a fellow Democrat, said of the illegal immigrants pouring into New York.
"I cannot ask New Yorkers to pay for what is fundamentally a federal responsibility," the governor wrote. "And I urge the federal government to take prompt and significant action today to meet its obligation to New York State."
In a press conference following release of the letter, Hochul further complained about illegal immigrants released into the country by the Biden administration. --->READ MORE HERE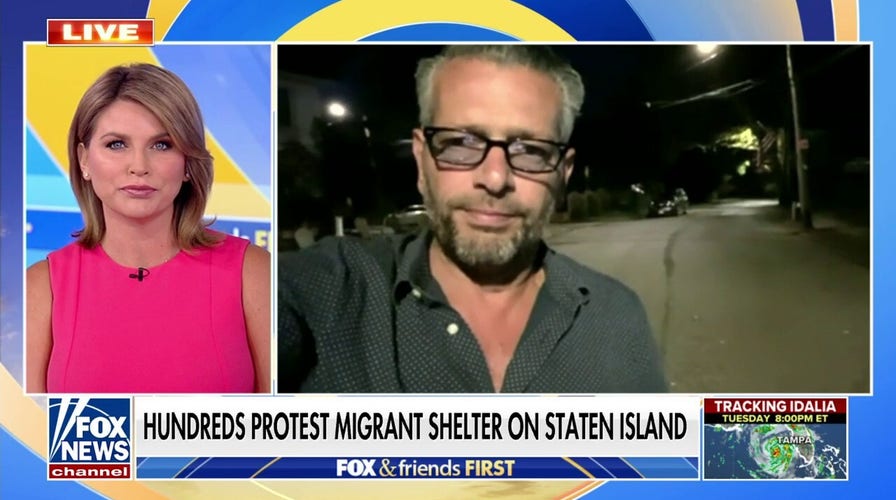 Furious Staten Island resident vows community will stop migrant shelter in its tracks: 'This is ground zero':
Scott Lobaido hopes NYC protests will spur a national movement against 'illegal immigration insanity':
A Staten Island resident vowed that efforts to house migrants in a quiet residential community will not stand after hundreds rallied Monday night to protest New York City sending illegal immigrants to a former school.
"[We're] not going to let [it] happen," Scott Lobaido told Fox News Tuesday of the city's plan to shelter migrants at the shuttered St. John Villa Academy.
"This is not going to stay open, I'm telling you. And that's going to spread across this country. And it better. What happens in New York spreads throughout the whole country. This is ground zero. This cannot happen and it will not."
Speaking on "Fox & Friends First," Lobaido said the number of protesters is growing as the community fights the "illegal immigration insanity," highlighting concerns surrounding potential crime and spread of disease.
"They slammed this illegal immigration shelter smack dab in the middle of a middle class, working class neighborhood right across the street," he said. "You have this facility with 90% of them dropped off young men. I'm tired also of the media saying there's women and children. There are no children in this facility," he claimed.
"This is ground zero, and the crowds are growing and growing." --->READ MORE HERE
If you like what you see, please "Like" and/or Follow us on FACEBOOK
here,
GETTR
here
, and TWITTER
here
.