Europe Tries to Bridge Its Migration Divide:
Migration pact with Tunisia is EU's latest step to resolve toxic fights over migration within bloc
Migration pact with Tunisia is EU's latest step to resolve toxic fights over migration within bloc
Europe is trying again to resolve its most divisive issue: migration.
After years of bad blood and legal fights, the European Union is edging toward a tough new set of migration and asylum policies, including steps to ease turning people away.
The EU on Sunday secured the first piece of its plan by signing an agreement with Tunisia that promises economic aid and other cooperation in return for Tunisian efforts to crack down on boat crossings and to take back Tunisians illegally entering the bloc.
Migration into Europe and across the Americas has risen sharply since the end of the Covid-19 pandemic, prompting renewed efforts to tighten restrictions on inflows. The Biden administration recently unveiled new limits on asylum seekers by declaring that migrants who transited through another country on their way to the U.S. without seeking asylum there would now be ineligible to stay in the U.S.
Europe's new approach has been spearheaded by Italian Prime Minister Giorgia Meloni, whose antimigration stance helped her sweep to victory in parliamentary elections last year.
Questions remain about whether the EU's plans will significantly dent the number of people seeking to cross illegally into Europe—and whether the proposals will be fully enacted. Migration groups argue that the EU should reopen safe and legal pathways to the bloc, after a tragedy in June when hundreds of asylum seekers are presumed to have died off the Greek coast after the overcrowded fishing vessel transporting them sank.
The plans still face opposition from Poland and Hungary, which previously sued the European Commission, the EU's executive body, over an earlier migration proposal. The new plans will also need backing from the European Parliament, which has traditionally opposed efforts to restrict asylum seekers' rights.
Since the 2015 migration crisis, when over one million asylum seekers, mainly Syrians, fled across the Mediterranean Sea into the bloc, migration has sparked toxic arguments among the 27 EU members. The fights have at times paralyzed decision-making on other policies.
After sealing a deal with Turkey in 2016 that essentially paid Ankara to keep Syrians from entering the bloc, EU member states have repeatedly failed to agree on a comprehensive system to control illegal immigration while complying with international obligations to give shelter to refugees who need protection. For the past few years, they hadn't even bothered trying. --->READ MORE HERE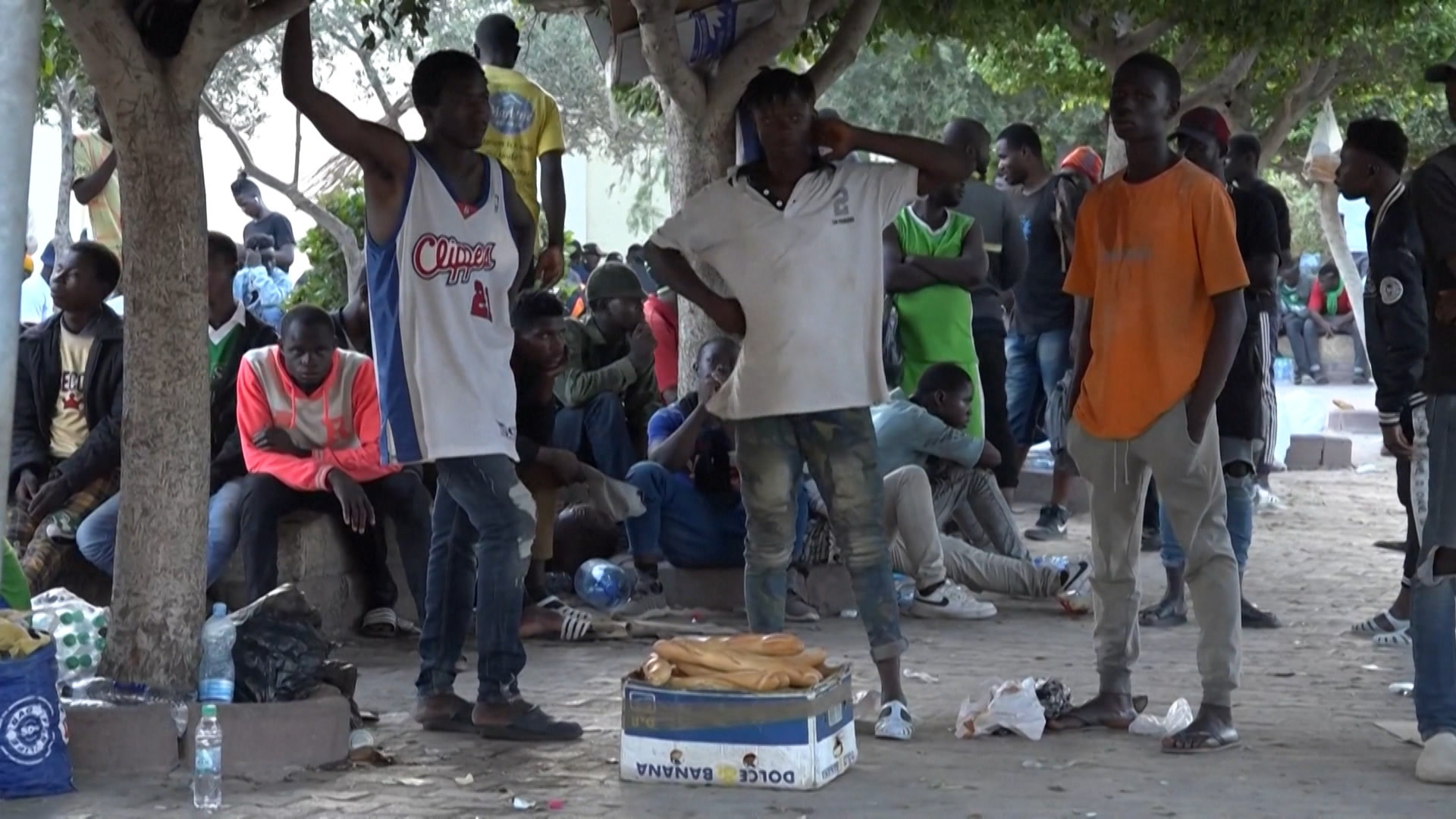 EU, Tunisia sign €1 billion deal to fight illegal migration:
Top EU politicians traveling to Tunisia signed a memorandum of understanding Sunday for "strategic and comprehensive" cooperation between the bloc and the North African country in the fight to stem illegal migration to Europe.
Outgoing Dutch Prime Minister Mark Rutte and Italian Prime Minister Georgia Meloni accompanied European Commission President Ursula von der Leyen on the trip to Tunis, the trio's second in a month.
While in Tunis, the delegation held talks with President Kais Saied on how to tackle the growing problem.
The visit was capped by a signing ceremony.
EU to provide more aid, more funds to help Tunis fight illegal immigration
In June, Meloni, Rutte and von der Leyen met Saied with the promise of up to €900 million ($967.8 million) in aid for the economically strapped country.
At the time, von der Leyen also said the European Commission was committed to supplying a further €105 million in 2023 to curb irregular migration — nearly triple the amount the EU had given Tunisia over the previous two years.
Tunisia's economic woes and high unemployment have prompted scores of citizens to risk their lives trying to reach Europe. The nation, like other countries in the region, has become a launchpad for such journeys.--->READ MORE HERE
If you like what you see, please "Like" and/or Follow us on FACEBOOK
here,
GETTR
here
, and TWITTER
here
.