Ukrainian defenders repel Russian attacks near Nevelske and Bohdanivka – General Staff report:
Since the beginning of the day on 19 July, Russian occupation forces have carried out 66 airstrikes and fired about 30 times from multiple-launch rocket systems.
Source: General Staff of the Armed Forces of Ukraine, information as of 18:00 on 19 July
Details: It is noted that the likelihood of missile and air strikes throughout Ukraine remains high.
The Russians continue to focus their main efforts on the Kupiansk, Lyman, Bakhmut, Avdiivka and Marinka fronts, where heavy fighting continues. Since the beginning of the day, 19 combat engagements took place.
The Russians maintain their military presence on the Sivershchyna and Slobozhanshchyna fronts. They fired from mortars and artillery systems at more than 20 settlements.
On the Kupiansk front, Ukrainian troops are courageously holding the line.
It is reported that on the Bakhmut front, under heavy fire from Russian artillery, Ukrainian defenders successfully repelled Russian attacks near Bohdanivka in Donetsk Oblast. --->READ MORE HERE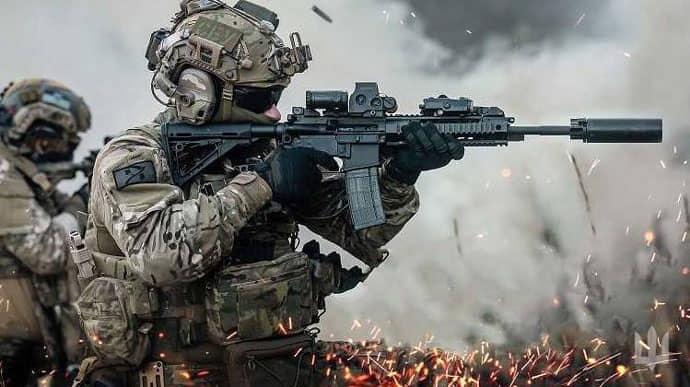 Ukrainian defenders drive Russians out on Tavriia front:
Ukraine's Defence Forces are driving the Russians out on the Tavriia front and are consolidating their new positions.
Source: Oleksandr Tarnavskyi, Commander of the Tavriia Operational and Strategic Group of Forces, on Telegram
Quote from Tarnavskyi: "On the Tavriia front, the Defence Forces are driving the enemy out and are having some success, consolidating their positions.
The artillery units of the Defence Forces carried out 1,573 firing missions over the course of the day. Enemy losses in killed and wounded amounted to more than two companies."
Details: Tarnavskyi has noted that the defenders destroyed 35 pieces of Russian military equipment.
In particular, tanks, eight armoured combat vehicles, three 2A65 Msta-B howitzers, an Orlan-10 UAV, a 2S3 Akatsiya self-propelled artillery system, two 2S5 Giatsynt-S guns, two 2A36 Giatsynt-B guns, a Pole electronic warfare system and vehicles.
They also destroyed eight Russian ammunition storage points.
"We keep moving forward," Tarnavskyi summed up. --->READ MORE HERE
Follow links below to
+++++relevant+++++
and related stories:
+++++Russia-Ukraine News LATEST UPDATES: (REUTERS) (AP) (NY POST) and (WSJ)+++++
+++++General Staff: Russia retreats from positions near Orikhovo-Vasylivka in Bakhmut direction+++++
+++++WSJ: Blasts Hit Military Base in Russian-Occupied Crimea+++++
+++++Air Force: Ukraine downs 14 missiles, 23 drones in massive Russian night strike+++++
NASAMS, shells and equipment: US announces US$1.3 billion in new military aid to Ukraine
Poland may provide Ukraine with 20 more MiG-29 jets – Ukrainian ambassador
Putin Has Been Humiliated, Put Under Pressure, U.K. Spy Chief Says
Marine veteran Robert Gilman sentenced to 4.5 years in Russian penal colony
Russia warns against any ships traveling to Ukraine from Thursday
Russia strikes Ukraine grain port after exiting export deal
Britain's MI6 chief says his spies are using AI to disrupt flow of weapons to Russia
Belarus Red Cross sparks outcry after its chief says it brought Ukrainian children to Belarus
Russian Strikes Hit Odesa in Ukraine, Destroy Grain and Oil Terminal
USAID chief pledges $250 million in aid to Ukraine's agricultural sector
Russia's Prigozhin: no more fighting in Ukraine but prepare for Africa - video
Countering Russia's Grain Deal Extortion
Ukraine bolsters border with Belarus after Wagner's arrival
Washington Post: Kyrgyzstan supplying military parts to Russia, US could respond with sanctions
If you like what you see, please "Like" and/or Follow us on FACEBOOK
here,
GETTR
here
, and TWITTER
here
.