New censure resolution against Schiff given greater consideration by House GOP:
Rep. Ana Paulina Luna still wants Rep. Adam B. Schiff to face censure this week after the California lawmaker escaped the punishment last week, and more Republicans are on board this time.
The censure was tabled 225-196, with seven lawmakers voting present. Five lawmakers did not vote.
Twenty Republicans helped Mr. Schiff's fellow Democrats table the measure, which included a $16 million fine that many GOPers took issue with, authored by the conservative Florida firebrand.
Ms. Luna now plans to introduce a new censure resolution this week without a monetary fine attached.
A member of the right-wing Freedom Caucus, she wrote in a tweet that fellow Republicans, including Rep. Thomas Massie of Kentucky, who voted to table the censure resolution misunderstood the initial bill and that the $16 million penalty was a "suggested fine."
Mr. Massie appeared ready to support the new censure resolution without the fine after Ms. Luna announced "Censure Schiff Round 2 next week" on her Twitter account.
"Thank you for fixing your bill for next week," Mr. Massie said.
Two New York Republicans who previously voted to table the measure say they will now support the censure with its new language. --->READ MORE HERE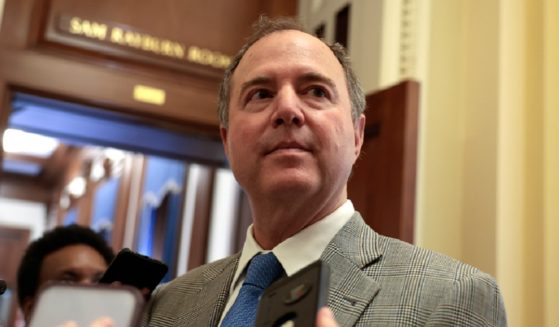 Resolution to Censure Schiff Returns to House with a Crucial Tweak That Could Spell Trouble for Him:
The House motion to censure Rep. Adam Schiff just got a second chance.
A week ago, the California Democrat dodged receiving a public rebuke from his colleagues because a score of Republicans voted with Democrats to table the resolution, but now the wannabe senator from Southern California is going to face judgment again.
And with the numbers adding up against him, it couldn't happen to a nastier guy.
Schiff is the former chairman of the House Intelligence Committee who spent most of 2017 to 2020 repeatedly abusing his position to lie to the American people about supposed evidence in the "Russia collusion" hoax against then-President Donald Trump.
His reputation, and record, of dishonesty were so established that when Republicans took over the House after the 2022 midterms, one of the first things new House Speaker Kevin McCarthy did was strip Schiff of even being a member of the committee he once chaired. (McCarthy also kicked Democratic Rep. Eric Swalwell off the Intelligence Committee, but there were some other … more exotic reasons for that.)
Last week, a resolution to censure Schiff was tabled on a vote of 225 to 196, with seven members abstaining.
According to the House roll call, the vote on tabling the motion included 20 Republicans in support, two who voted "present" and three who didn't vote. If all the Republicans who either supported the motion to table the resolution, voted "present" or cast a vote to support the resolution in a new form, it would pass the House with a 221-vote majority, more than 50 percent of the House's 435 seats.
And pass it might. --->READ MORE HERE
If you like what you see, please "Like" and/or Follow us on FACEBOOK
here,
GETTR
here
, and TWITTER
here
.