Source: Bidens Allegedly 'Coerced' Burisma Executive to Pay $10M in Bribes:
Hunter Biden and President Joe Biden allegedly "coerced" a Burisma executive into paying them $10 million in bribes, a source familiar with the FBI's informant document confirmed to Breitbart News.
Last week, the FBI provided Congress with an FBI informant document that alleged Joe Biden accepted a $5 million bribe from a Ukrainian oligarch.
According to Sen. Chuck Grassley (R-IA), the document said the founder of Burisma, Mykola Zlochevsky, who allegedly paid Joe Biden and his son Hunter Biden, kept 17 audio recordings of his conversations with them as an "insurance policy."
A source with knowledge of the FBI's informant document told Breitbart News the Bidens not only asked for the alleged bribe but "coerced" Zlochevsky into allegedly paying them.
Breitbart News also confirmed reporting by the Federalist that detailed the timeline of events between Zlochevsky and the Bidens in which Zlochevsky allegedly told the FBI informant, a confidential human source (CHS), the Bidens used coercion to rake in $10 million:
In the FD-1023 from June 30, 2020, the confidential human source summarized earlier meetings he had with Zlochevsky. According to the CHS, in the 2015-2016 timeframe, the CHS, who was providing advice to Zlochevsky, told the Burisma owner to stay away from the Bidens. Then, after Trump defeated Hillary Clinton in the 2016 presidential contest, the CHS asked Zlochevsky if he was upset Trump won.

Zlochevsky allegedly told the CHS he was dismayed by Trump's victory, fearing an investigation would reveal his payments to the Biden family, which included a $5 million payment to Hunter Biden and a $5 million payment to Joe Biden. According to the CHS, the Burisma executive bemoaned the situation, claiming the Bidens had "coerced" him into paying the bribes.---
--->READ MORE HERE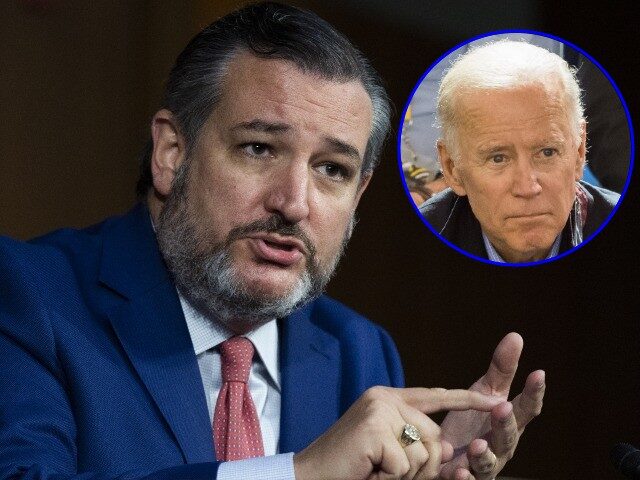 Ted Cruz Demands Joe Biden Disclose 'Mystery Source' Who Paid Him $10M in 2017:
Sen. Ted Cruz (R-TX) demanded President Joe Biden disclose the "mystery source" who paid him and his wife about $10 million in 2017, the year he left the vice presidency.
In the wake of Joe Biden allegedly accepting a $5 million bribe from the founder of Burisma, Mykola Zlochevsky — who allegedly kept 17 audio recordings of his conversations with Joe and Hunter Biden as an "insurance policy" — Cruz raised concerns about Joe and Jill Biden's entities that raked in millions in 2017.
"You're looking at a tax return that has $10 million in cash that came from a mystery source," Cruz said on his podcast, Verdict with Ted Cruz.
He continued:
Now let's look at the timing here. The whistleblower says when he was vice president, a senior executive at Burisma offered him $5 million cash personally in order to make a corrupt deal and make official decisions for Burisma. The year he leaves the vice presidency in 2017, he reported over $10 million of income in two corporations that he and his wife set up, and we know nothing, zero whatsoever about the source of that income.
Cruz said the House should demand transparency from Joe Biden about who exactly paid the entities.
"You know what the House of Representatives oughta force him to do — you know what anyone who gives a damn about integrity in government should say? 'We need the tax returns of CelticCapri Corp and GiaCoppa Corp,'" Cruz said. "Because, you know, what if half of that $10 million is the $5 million payment for Burisma for the bribe?"
"Joe Biden better start sizing up for an orange jumpsuit. Because, as he rightly said, 'Where's the money?' If that's where the money is, then he's guilty of a serious felony," Cruz continued. "We have utterly no idea where that $10 million came from."
In addition, Cruz, who authored a number of books, explained how Biden's book deal and speaking engagements likely do not account for the $10 million in 2017: --->READ MORE HERE
If you like what you see, please "Like" and/or Follow us on FACEBOOK
here,
GETTR
here
, and TWITTER
here
.