Supreme Court should put an end to unjust government seizures of home equity:
The Supreme Court has saved one of its most important cases for the term's final argument, coming up on Wednesday. Tyler v. Hennepin County scrutinizes the dubious practice of "home equity theft," where state and local authorities take full title to homes that have been foreclosed upon for tax sales, no matter how small the amount of taxes due or how large the amount of equity accrued.
Geraldine Tyler, a 93‐year‐old woman on a limited income, owned a condominium in the Minneapolis area. When she was unable to pay her $2,300 property tax bill, which eventually turned into nearly $12,700 with interest and fees, Hennepin County seized and sold her property to pay the bill. But instead of keeping just the $12,700 that was owed and returning the rest, the county kept the entire $40,000 from the sale — because Minnesota is one of 14 states that allows itself to take all the proceeds from tax foreclosures.
This practice often affects the poor and elderly who own their homes free of a mortgage but don't have enough discretionary income to pay property taxes, which means stories of clear injustices, such as Tyler's, are common. Another example: A Michigan family underpaid their property taxes by $144, spurring Wayne County (Detroit) to take two homes and sell them for $108,000, with the county pocketing the entire amount .
After Minnesota seized her assets, Tyler sued, arguing that the county unconstitutionally took her property without just compensation in violation of the Fifth Amendment's Takings Clause. The 8th U.S. Circuit Court of Appeals affirmed the district court's dismissal of her case because Minnesota law declared that the home equity was not Tyler's private property and so there was no taking. The Supreme Court agreed to take the case, which has brought together advocates from across the ideological spectrum, and trade associations that normally butt heads, to oppose home equity theft. --->READ MORE HERE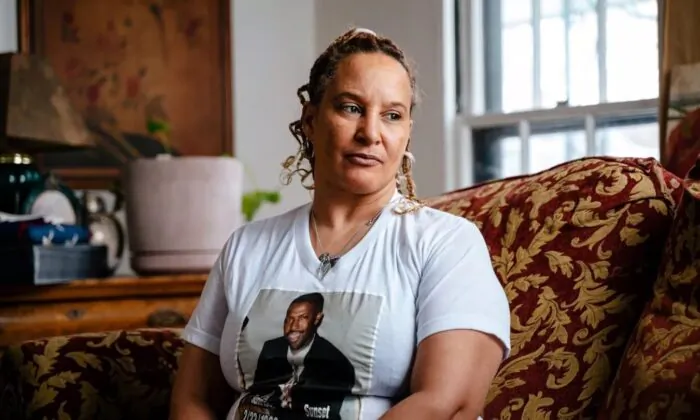 Courtesy of Pacific Legal Foundation
IN-DEPTH: Losing Your Home Over a Missed $588 Property Tax Bill—In 12 States Government Can Seize Your Home and Keep All Proceeds:
It was a dream come true—or rather about to come true—when the Halls bought their forever home. It had everything they needed and more: five bedrooms, four bathrooms, a family room, a dining room, a roomy garage, good schools, and a good neighborhood. Sure, a fixer-upper, but they felt up to it. Prentiss Hall, a home improvement contractor, made it his life project, and everybody lent a hand—his wife, Tawanda, and six children, cousins, and friends.
"We were really excited," Tawanda told The Epoch Times.
They negotiated the price down to $67,000—a bargain, perhaps, but the home demanded a daunting amount of "tender love and care."
"The house had been sitting there for a while. I guess it had mold in it, and it needed new windows and doors and electric," Tawanda said.
"The city made us get all kinds of permits to get the house up to code. So we went in there and just started working."
It took about a year before they were able to move into the home in the quiet Detroit suburb of Southfield, Michigan. And it was several years before they felt "comfortable" with it, she said.
The result was worth it.
"It was a dream home. It was big enough … for our family to be there, we had plenty of rooms, big enough to have our holiday dinners, and everyone can come and be comfortable," she said.
For a Detroit girl, it was nice to have a peaceful place to live, away from all the noise and hustle.
"We just hoped and planned to stay and grow and raise grandchildren and, you know," she paused.
"But—," her voice trailed into a sigh.
Shattered Dreams
Several years in, the Halls got into financial trouble. Tawanda's handicapped brother and her sick mother moved in with them even as all their money still went into improving the house. --->READ MORE HERE
If you like what you see, please "Like" and/or Follow us on FACEBOOK
here,
GETTR
here
, and TWITTER
here
.