Vaccines don't work, masks don't work: Everything government told us about COVID-19 was wrong
Remember when the federal government told you masks were effective against COVID-19?
Yeah, they're not.
Remember when the government told you vaccines will keep you from getting the virus?
Yeah, they don't.
And remember when the federal government told you COVID didn't come from a lab in Wuhan, China? Well, it did. Who says? The federal government.
The narrative laid out by the administrations of both former President Donald Trump and President Biden has rapidly fallen apart in the past couple of weeks.
The New York Times published a piece last week headlined "The Mask Mandates Did Nothing. Will Any Lessons Be Learned?" It was penned by Bret Stephens, an opinion columnist with the Times who won a Pulitzer Prize for commentary in 2013.
"The most rigorous and comprehensive analysis of scientific studies conducted on the efficacy of masks for reducing the spread of respiratory illnesses — including Covid-19 — was published late last month. Its conclusions, said Tom Jefferson, the Oxford epidemiologist who is its lead author, were unambiguous."
"'There is just no evidence that they' — masks — 'make any difference,' he told the journalist Maryanne Demasi. 'Full stop.'"
"But, wait, hold on. What about N-95 masks, as opposed to lower-quality surgical or cloth masks? 'Makes no difference — none of it,' said Jefferson."
Hang on. Study after study in the early days of the pandemic asserted that masks worked, which prompted lawmakers at every level of government to enact mask mandates. But Mr. Jefferson says those studies were "non-randomized" and "flawed."
So that raises the question: What about Mr. Jefferson's study? Yeah, no. He and 11 colleagues conducted 78 randomized controlled trials with a total of 610,872 participants in numerous countries.
"Mask mandates were a fool's errand from the start," Mr. Stephens wrote. "They may have created a false sense of safety — and thus permission to resume semi-normal life. They did almost nothing to advance safety itself. The Cochrane report ought to be the final nail in this particular coffin." --->READ MORE HERE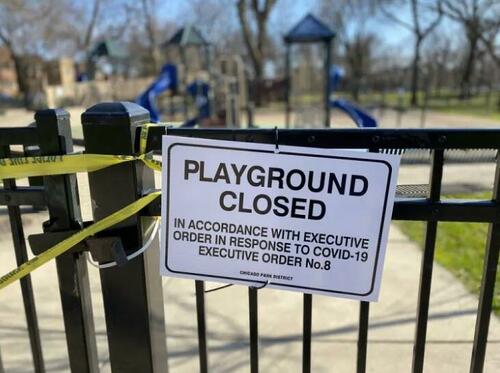 How COVID Lockdowns Primed The Current Financial Crisis:
The lockdowns and the stimulus required to keep the economy alive helped drive inflation. Then the Fed jacked up interest rates. And all hell broke loose...
On Friday March 10th, 2023, Silicon Valley Bank (SVB) died of Covid. Alright, it's a little more complicated than that, but Covid lockdowns followed by massive government stimulus were a critical – and massively under-acknowledged – factor in propelling the bank's demise.
At the heart of the crisis is the gigantic pile of low-interest debt that was issued during the height of the pandemic. While private-sector pandemic-era debt like corporate bonds also soared, US government debt like Treasury bonds piled up.
In a nutshell, during the pandemic the government issued enormous amounts of extremely low interest government debt — about $4.2 trillion of it. But now interest rates, including on government debt, are higher than they have been in 15 years and investors are dumping their old low-interest debt. As they dump, the resale price of the old debt goes down. The more it declines, the more investors want to dump. And thus, a panic is born.
To understand the problem fully, the question of US government debt has to be put into its larger context, which is: the pandemic response as a whole.
When news of the Covid virus first broke in December 2019, the 2 Year Treasury bond was being offered at 1.64% interest; the 10 year was at about 1.80%, and the resale value of such bonds on secondary markets was strong. Then, in March 2020, as Covid cases and deaths spiked, the US began to shutter its economy with panicked lockdowns that were supposed to "flatten the curve" or slow the spread of the virus and thus protect the hospitals. But Covid was politicized and the lockdowns were extended.
As the lockdowns dragged on, the US economy began to collapse, shrinking at a record-shattering annualized rate of 31.4% during the second quarter of fiscal year 2020.
To avoid total economic devastation, the federal government began massive debt-financed spending... --->READ MORE HERE
Follow links below to relevant/related stories and resources:
The fallout of the military's COVID-19 vaccine mandate
"Concerning": Myocarditis Diagnoses Spiked In Military in 2021, New Data Show
USA TODAY: Coronavirus Updates
WSJ: Coronavirus Live Updates
YAHOO NEWS: Coronavirus Live Updates
NEW YORK POST: Coronavirus The Latest
If you like what you see, please "Like" and/or Follow us on FACEBOOK
here,
GETTR
here
, and TWITTER
here
.