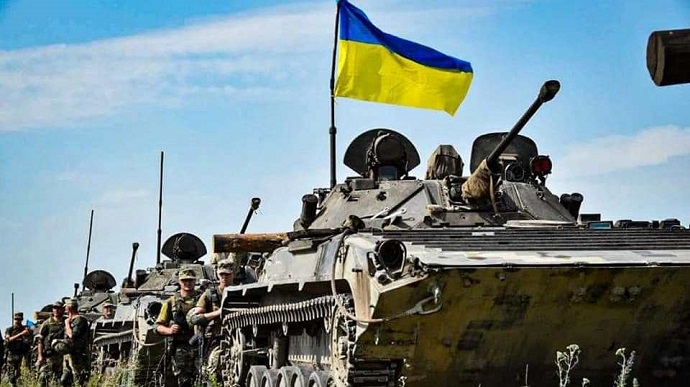 Ukraine's counteroffensive delayed by slow arms deliveries and US document leaks:
The Washington Post has reported that the Ukrainian counteroffensive, expected to launch this spring, has been delayed by poor weather conditions, slow supplies of weapons, equipment and ammunition from the West, and the Pentagon documents leak, which revealed the weak spots in Ukraine's air defence.
Source: The Washington Post
Quote: "The expected spring offensive has been framed as Ukraine's make-or-break opportunity this year to recapture territory held by Russian forces, which totals about one-fifth of the country.
But the operation has been delayed by weather, slow equipment deliveries and ammunition scarcities, fueling fears of a stalemate.
Further complicating the planned counterattack is the leak of dozens of U.S. military and intelligence documents, including many details about the condition of Ukraine's military and its capabilities, including weaknesses in air defences that could force commanders to alter their plans."
Details: Many Ukrainians fear that if Ukraine fails to recapture "significant territory" that has been taken by Russia, they will be forced to negotiate with Russia from an unfavourable position.
At the same time, Ukrainian forces are carrying out operations to test Russian defences, despite the lack of ammunition and the reliance on the slow deliveries of Western military aid.
A Ukrainian corporal in Donetsk Oblast, just over a kilometre away from Russian positions, told the WP journalists that he has been using commercial drones to identify and spy on the Russian forces, detect weaknesses in their defences and plan attacks to destroy Russian defence fortifications.
He said that small-scale operations are helping his unit prepare for the full-scale offensive while they await the arrival of ammunition and heavy equipment.
Another commander deployed just outside the eastern city of Bakhmut, in Donetsk Oblast, recounted similar operations to test Russian defence. --->READ MORE HERE
Military expert explains failure of Russian offensive and why aggressor is losing war of attrition:
Azerbaijani military analyst Agil Rustamzade during a Radio NV broadcast on April 12 revealed why the expected major Russian offensive this winter fizzled out, and why the aggressor is losing the war of attrition.
The expert argued that a large-scale offensive was out of the question because Russia is currently unable to conduct major offensive operations.
He pointed out that Russia has a reserve of 40,000 soldiers for an operational offensive, but has been unable to even use them.
"There may be various reasons for this," he said.
"I believe that the failure near Vuhledar and the failure near Avdiyivka is due to the Russian army's 'shell hunger.' They changed their plans and did not use their second-stage reserve."
Rustamzade added that in a war of attrition, "a priori there are no such tasks as advancing deep into the enemy's territory." --->READ MORE HERE
Follow links below to
+++++relevant+++++
and related stories:
+++++Russia-Ukraine News LATEST UPDATES: (REUTERS) (AP) (NY POST) and (WSJ)+++++
+++++10 popular misconceptions about Ukrainian history, debunked+++++
+++++General Staff: Ukraine repels 45 Russian attacks across front line over past day+++++
Ukraine's military destroys Russian equipment in Ukraine's south
Guardian: Leaked Pentagon document suggests Western special forces in Ukraine this year
Ukraine's outrage grows over video seeming to show beheading
Ukraine stands firm on Crimea, wants Russia out of all areas
Law enforcement search home of Jack Teixeira, Mass. Air National Guardsman at center of 'digileaks' scandal
Norway expels 15 Russian 'intelligence officers' from embassy
Russians sending US-supplied 'smart bombs' off course in Ukraine: leak
German media: Berlin to approve Polish transfer of ex-East German fighter jets to Ukraine
Russia Ordered to Pay Ukraine's Naftogaz $5 Billion for Assets Seized in Crimea
Bloomberg: White House to hold closed-door briefing for senators on intelligence leak
Pentagon Document Leak: What We Know So Far and the Biggest Takeaways
EU approves allocation of €1 billion for ammunition for Ukraine
US Army vet and decorated Marine killed fighting in Ukraine: officials
If you like what you see, please "Like" and/or Follow us on FACEBOOK
here,
GETTR
here
, and TWITTER
here
.