WSJ: As Ukraine Readies Counteroffensive, Russia Steps Up Campaign Against Partisans
Ukraine attacks Russian positions in occupied south
Russia is deepening a crackdown on dissent in occupied areas of Ukraine, the Ukrainian military said Sunday, as Kyiv's forces launched fresh attacks aimed at weakening Moscow's hold in the south.
In occupied parts of Ukraine's Kherson region, Russian security forces were raiding homes and checking local residents' phones for prohibited photos and videos, Ukraine's general staff said in its daily briefing.
Ukraine has maintained an active network of informants and partisans in Russian-held areas, where people loyal to Kyiv send coordinates of Russia's military bases and logistics hubs to handlers in the Ukrainian security services and military command, according to officials in Kyiv.
Russia has sought to root out these networks, but has had limited success, and targeted strikes—that Russia has blamed on partisans—have destroyed infrastructure that Russia relies on to ferry equipment and supplies.
The home raids reported by Kyiv come as Ukraine steps up attacks on Russian positions south of the city of Kherson, the regional capital it retook after weeks of fighting in November.
With Russian forces positioned across the Dnipro River from the city, Ukrainian special forces have conducted operations in contested marshy territory dotted with small islands to the west, and carried out targeted attacks across the water.
On Sunday, the Ukrainian military's southern command said artillery units positioned around Kherson had destroyed a Russian logistics hub and observation post on the islands, killing 12 Russian service members stationed there. Russia didn't immediately comment on the claim.
As part of its efforts to build support in occupied areas, Moscow has also launched television channels broadcasting pro-Kremlin propaganda and encouraging local residents to acquire Russian passports. The U.K.'s Defense Ministry said occupied parts of Ukraine remained unstable despite Russian efforts to portray itself as in control. --->READ MORE HERE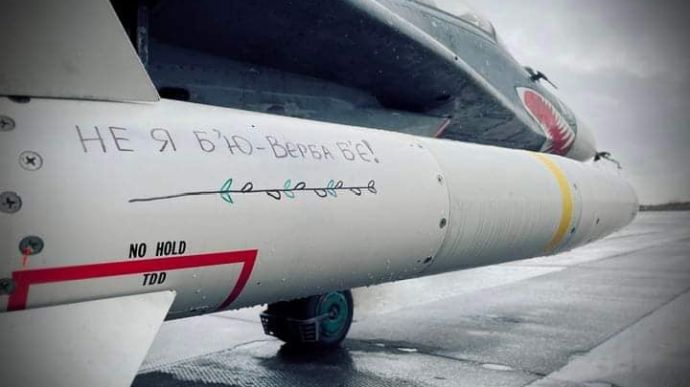 Ukraine's defence forces repel over 40 Russian assaults, including 20 on Bakhmut front – General Staff report
Over the course of Sunday, 9 April, Ukraine's defence forces repelled more than 40 Russian assaults, including 20 on the Bakhmut front.
Source: General Staff of the Armed Forces of Ukraine on Facebook, information as of 18:00 on 9 April
Details: Over the course of the day, Russian forces carried out 4 missile strikes and 23 airstrikes, and deployed multiple-launch rocket systems in further 10 attacks. Two Russian S-300 missiles hit civilian infrastructure in Zaporizhzhia, killing and injuring civilians and damaging and destroying residential buildings. Another two Russian S-300 missiles hit a civilian infrastructure facility in Kostiantynivka in Donetsk Oblast.
Russia continues to focus its main efforts on conducting offensive operations on the Lyman, Bakhmut, Avdiivka and Marinka fronts. Over the course of today, Ukraine's defence forces repelled over 40 Russian assaults.
There were no significant changes on the Volyn, Polissia, Sivershchyna and Slobozhanshchyna fronts. There is no evidence that Russia is forming new offensive units in the area.
Over the course of the past day, Russian forces attacked Yasna Poliana (Chernihiv Oblast); Volfyne, Zapsillia and Popivka (Sumy Oblast); and Veterynarne, Kozacha Lopan, Mala Danylivka, Hatyshche, Ustynivka, Milove, Velykyi Burluk and Topoli (Kharkiv Oblast).
On the Kupiansk front, Russian forces attacked Krasne Pershe, Novomlynsk, Dvorichna and Zapadne (Kharkiv Oblast). --->READ MORE HERE
Follow links below to
+++++relevant+++++
and related stories:
+++++Russia-Ukraine News LATEST UPDATES: (REUTERS) (AP) (NY POST) and (WSJ)+++++
+++++15 concentration points of Russians destroyed in Zaporizhzhia Oblast+++++
+++++Ukrainian Air Force post video showing operation of NASAMS anti-aircraft missile system for the first time+++++
Ukrainian forces kill around 500 more Russian troops
Several explosions heard in Tokmak
Russia likely behind U.S. military document leak, U.S. officials say
Ukraine's defence forces destroy rare Russian radar
Ukrainian troops down Russian drone in Sumy Oblast
Occupiers in Luhansk Oblast are abducting pro-Ukrainian residents – General Staff
Zelensky: NATO can't protect Europe without Ukraine joining the alliance
31 Ukrainian children illegally taken to Russia returned home: charity
Russian lawmakers propose tougher sentences for terrorism, treason -agencies
Leaked Pentagon docs show how deep US has compromised Russian intelligence
Hungary to strengthen control over Ukrainian grain imports
U.S. Pushes to Assess Damage From Leak of Purported Files on War in Ukraine
The Guardian: France denies its soldiers present in Ukraine
Russia deploys two submarine missile launchers in the Black Sea
If you like what you see, please "Like" and/or Follow us on FACEBOOK
here,
GETTR
here
, and TWITTER
here
.