Horowitz: The doctor indicted for not killing his patients:
Lex iniusta non est lex: An unjust law is no law at all.
Seventy-five years ago, it was established at the Nuremberg trial for doctors that never again would we allow medical experimentation upon human beings without their consent. Well, here we are, 5.5 billion people into the human experimentation of the COVID injections that have killed and maimed millions, and the principle of informed consent is dead.
All the government officials, pharmaceutical executives, and doctors involved in defrauding the public with taxpayer funding and violating the consent of humanity to mandate dangerous shots are absolved of liability. Meanwhile, a doctor who took his Hippocratic Oath seriously and allegedly saved nearly 2,000 patients (with FULL CONSENT) from the shots, is facing serious federal charges for conspiracy to defraud the government defrauders.
We're all big talkers. We'd like to believe that if we were there in Germany during the late 1930s, we would have protested the budding genocide, which was first rooted in medical experimentation and coerced sterilization. But just like most doctors and scientists went along with the Third Reich, nearly every doctor went along with the Fourth Reich in coercing patients into taking a known dangerous shot because they were "just following orders" and "following the science."
Dr. Kirk Moore, an experienced plastic surgeon from Utah, on the other hand, has risked his life and career to actually follow the dictates of the Nuremberg Code. Yet despite everything we now know about the shots, which should win him the Presidential Medal of Freedom for his alleged actions, he is the one facing prosecution for a disposing of a shot that is only on the market because of government fraud.
In January, Dr. Moore, along with two members of his clinic's staff and a neighbor, were indicted on conspiracy to defraud the federal government by allegedly offering nearly 2,000 patients saline injections along with vaccine documentation while disposing of the real shots into the sink. To be clear, he is not being accused of tricking patients. He never offered unsuspecting patients fake shots. These were all people (or parents of minors) who desperately sought him out to bypass the genocidal, unconstitutional, inhumane, and immoral jab mandates, so they could go on with their lives unharmed by this terrible technology.
Prosecutors accuse Dr. Moore and staff at the Plastic Surgery Institute of Utah of pretending to administer 391 children shots, 524 adult Pfizer shots, 64 Moderna shots, and 958 J&J shots between October 2021 and Sept. 2022 just based on the inventory of shots that went to that office. That was long after it was known these shots were dangerous, yet Moore, not the Pfizer executives, faces up to five years in federal prison. --->READ MORE HERE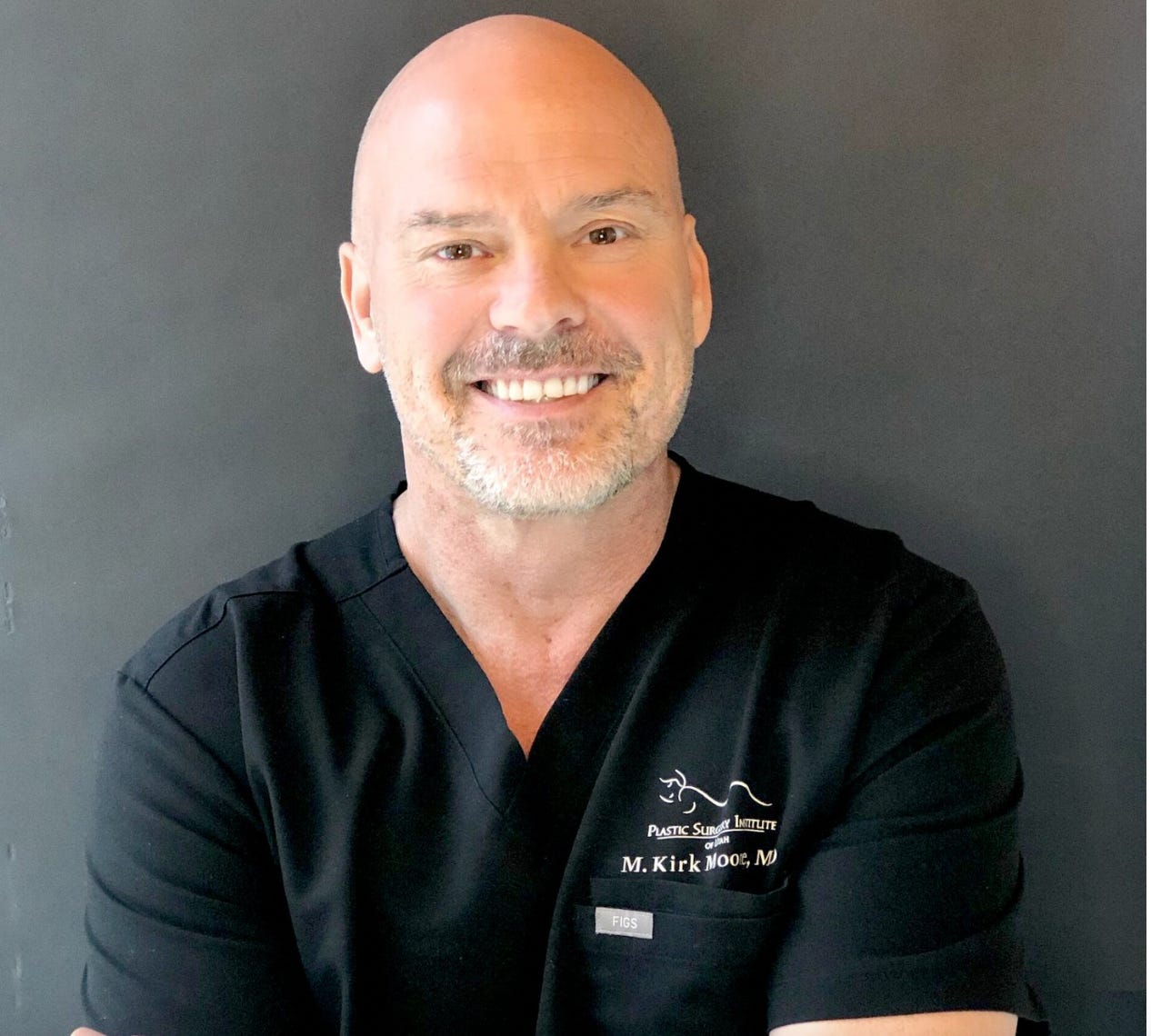 Dr. Kirk Moore Insists He Did NOT Sell Fake COVID-19 Vaccine Cards:
Utah doctor claims federal indictment contains fundamental falsehood
A week ago I reported the story of Dr. Kirk Moore—a plastic surgeon who was recently indicted by a federal grand jury in Utah for conspiracy to defraud the US; conspiracy to convert, sell, convey, and dispose of government property; and conversion, sale, conveyance, and disposal of government property and aiding and abetting.
The government's indictment and mainstream media are highlighting the assertion that Dr. Moore and his colleagues received $50 per procedure in which they disposed of a COVID-19 vaccine dose instead of injecting it into the patient, and then issued a fake vaccine card to the patient. This is deemed to prove that Dr. Moore—a plastic surgeon by trade—"benefitted" from his actions.
I initially assumed the federal investigators and prosecutors involved in the case must have found evidence to support their assertion in the indictment that Dr. Moore had "benefitted" from these transactions—that is, that HE received all or part of the $50 per procedure.
However, shortly after I posted my essay, I was contacted by people familiar with the matter who claimed that the indictment's assertion is false. To check their assurance, I contacted Dr. Moore and conducted a long interview with him. --->READ MORE HERE
If you like what you see, please "Like" and/or Follow us on FACEBOOK
here,
GETTR
here
, and TWITTER
here
.