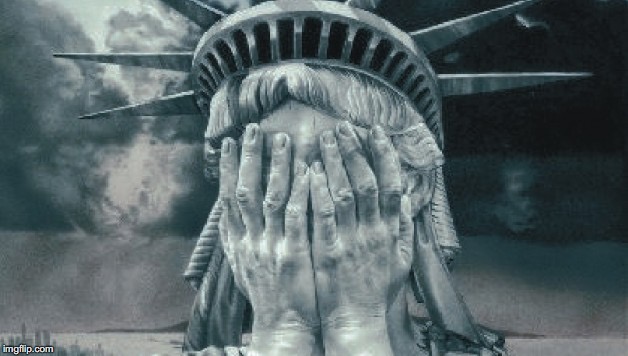 DACA Illegal Alien, Freed by Sanctuary County, Sentenced to Life in Prison for Triple Murder:
An illegal alien, once enrolled in former President Obama's Deferred Action for Childhood Arrivals (DACA) program and previously freed by a sanctuary county, has been sentenced to life in prison after murdering three Americans.
Luis Perez, a 27-year-old DACA illegal alien from Mexico, was sentenced this month to five consecutive life sentences after having been found guilty last year of murdering 38-year-old Steven Marler, 23-year-old Josh Hampton, and a woman accused of being an accomplice to Marler and Hampton's murders.
As Breitbart News reported at the time, Perez was allowed to stay in the U.S. despite his illegal alien status after receiving DACA protections in 2012 and 2014.
In late 2017, Perez was arrested and charged with domestic violence in Middlesex County, New Jersey. Even as the Immigration and Customs Enforcement (ICE) asked for custody of Perez, the jurisdiction's sanctuary policy ensured he was released back into the community. --->READ MORE HERE
Three Illegal Aliens, Freed by Sanctuary State Colorado, Accused of Murdering 30-Year-Old Man:
Three illegal aliens, all with prior criminal arrests in the sanctuary state of Colorado, are accused of murdering a 30-year-old man in El Paso County.
Last month, illegal aliens Ector Sarabia-Cabrera, Isidrio Sarabia-Gonzalez, and Braulio Barron-Rubio — along with a fourth suspect, Yessica Cortes-Barcenas — were arrested and charged with murdering 30-year-old Manuel Hernandez-Uribe, a fugitive wanted for kidnapping, second-degree strangulation, nonconsensual sexual contact, child abuse, third-degree assault, and harassment.
Police allege that Sarabia-Cabrera, Sarabia-Gonzalez, and Barron-Rubio kidnapped Hernandez-Uribe before taking him to Cheyenne Mountain and shooting him. The three illegal aliens are accused of then dumping his body along the side of a road.
KRDO 13 Investigates reveals in an exclusive report that the illegal aliens each had their own criminal histories in the sanctuary state of Colorado before allegedly murdering Hernandez-Uribe.
Sarabia-Cabrera, for instance, was previously convicted in Arapahoe County in March 2022 for marijuana cultivation after being convicted in Denver County in January 2022 for possession of a controlled substance with intent to distribute and grand theft auto. --->READ MORE HERE
Follow links below to related stories:
Illegal Alien Accused of Setting House on Fire, Trying to Burn Six People Alive
Illegal Alien Pleads Not Guilty to Killing 20-Year-Old Johanna Pascoe
Illegal Alien Gets Up to 19 Years in Prison for Strangling Massachusetts School Teacher to Death
Report: Illegal MS-13 Gang Member, Accused of Murdering Kayla Hamilton, Was Freed into U.S. by Biden's DHS
If you like what you see, please "Like" and/or Follow us on FACEBOOK
here,
GETTR
here
, and TWITTER
here
.