Ukraine stalemate sets stage for possible winter escalation:
With the war in Ukraine grinding through its 10th month, both sides are locked in a stalemated battle of attrition, which could set the stage for a new round of escalation.
Many observers see the current deadlock as beneficial to Ukraine, allowing it to receive more state-of-the-art weapons from the West and prepare for new counteroffensives. In Russia, there is a growing sense of desperation among hard-liners about what they see as President Vladimir Putin's hesitancy and lack of a clear strategy.
Military analysts note the fighting is likely to intensify again shortly as the soil freezes. Many point to Russian-occupied areas in the south as the most likely place for the next Ukrainian attack.
"The ground needs to properly freeze before you can move vehicles with more freedom," Justin Crump, a former British tank commander who heads security consultancy Sibylline, told The Associated Press.
He noted that while it's harder to sustain military operations in colder weather, it will reopen opportunities for more maneuvering, and "as the winter goes on, both sides will have a growing offensive capability."
Crump argued the Ukrainian military could try to reclaim parts of the southern Zaporizhzhia region and push toward the strategic port of Mariupol on the Sea of Azov. That would allow Ukraine to cut Russia's land corridor to Crimea, which it annexed in 2014. Mariupol fell to the Russians in May after a nearly three-month siege that left much of it in ruins.
Independent Ukrainian military analyst Oleh Zhdanov also argued that the Zaporizhzhia region seems a likely target of the next Ukrainian offensive.
"The Ukrainian artillery and rocket systems have concentrated their strikes there," he said, adding that the military has targeted Russia's supply lines in the area like it did during a counteroffensive in the neighboring Kherson region that led to a Russian pullback from the capital of the same name. --->READ MORE HERE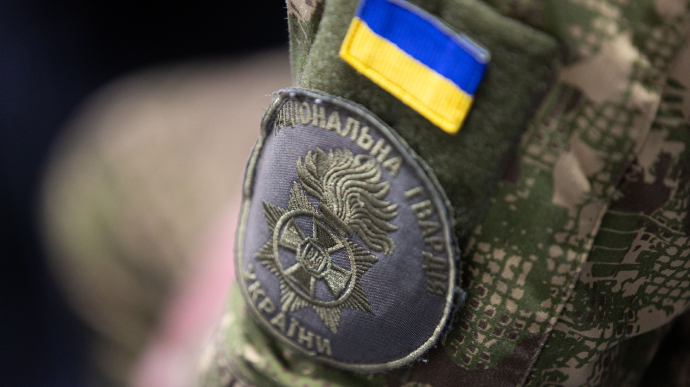 Ukraine's National Guard Special Forces stop Russian breakthrough in Donetsk Oblast:
Another Russian breakthrough failed due to the skilful actions of National Guard special forces in the area of urban-type settlement of Velyka Novosilka, Donetsk Oblast.
Source: Press service of the National Guard of Ukraine
Details: The occupiers suffered great losses in personnel and equipment.
It is noted that fighters of the Omega special unit of the National Guard of Ukraine discovered during reconnaissance operations that the Russians were preparing to carry out offensive and assault operations.
In particular, occupiers' equipment and personnel were moving to the front held by the Ukrainian Forces. The invaders' coordinates were given to the soldiers of the Armed Forces of Ukraine, who, together with the National Guardsmen, opened fire on the enemy.
On another front, where the Russians tried to break through, National Guard Special Forces destroyed a tank, an infantry fighting vehicle and several dozens of Russian personnel.
As the Guardsmen note, the Russians are trying to advance under cover by heavy artillery, which makes the situation extremely difficult. --->READ MORE HERE
Follow links below to
+++++relevant+++++
and related stories:
+++++Russia-Ukraine News LATEST UPDATES: (REUTERS) (AP) (NY POST) and (WSJ)+++++
+++++Entire divisions of Russian army are surrendering and over a million people have used Ukrainian website "I Want To Live"+++++
+++++"There will be no surprises": Ukraine's Defence Intelligence tell how they will know about new major offensive of Russia+++++
US Believes Ukraine Can Retake Crimea, But May Provoke Nuclear Escalation
Ukraine Races to Restore Power in Cities After Russian Missile Barrage
Large-scale fire broke out in Vladivostok, Russia
General Staff: Russia withdrawing some forces from Kakhovka, Nova Kakhovka in Kherson Oblast
Ukraine warns of looming Russian ground offensive in early 2023
Russian media: Wagner Group executes 10 mercenaries for refusing to fight in Ukraine
National Security and Defence Council Secretary reports about trenches in Crimea: they will not help the Russians
Deal reached for new non-Russian power source for Europe
3 reasons why the CIA will not order Putin's assassination
Prosecutor General's Office: Russia's war has killed at least 450 children, injured 863 since Feb. 24
Dead boy pulled from rubble of latest Russian hit on Ukraine
Intelligence: Iran resupplies Russia with new batch of kamikaze drones
If you like what you see, please "Like" and/or Follow us on FACEBOOK
here,
GETTR
here
, and TWITTER
here
.