Russian forces give up position across from liberated Kherson on war's 'southern front': Kyiv
Russian forces have pulled back from fortified positions along the bank of the Dnipro River across from the recently liberated city of Kherson, Ukrainian authorities said Thursday.
The reports, if confirmed, could indicate a Russian withdrawal from what has become the war's de facto southern front.
"A decrease in the number of Russian soldiers and military equipment is observed in the settlement of Oleshky," the Ukrainian military said Thursday, referring to a town across the Dnipro from Kherson city.
The military added that Russian troops had apparently withdrawn from other settlements in the Kherson province and "dispersed in forest strips."
The Dnipro River, which bisects Ukraine in an arced path from Kyiv in the north to Kherson city in the south, became the effective southern front earlier this month, after Russia troops withdrew from the eponymous regional capital the Kherson province, located on the river's west bank.
Russian fortifications have been reported across the Dnipro's eastern bank, and all major crossings across the section of river in Kherson province have been destroyed. --->READ MORE HERE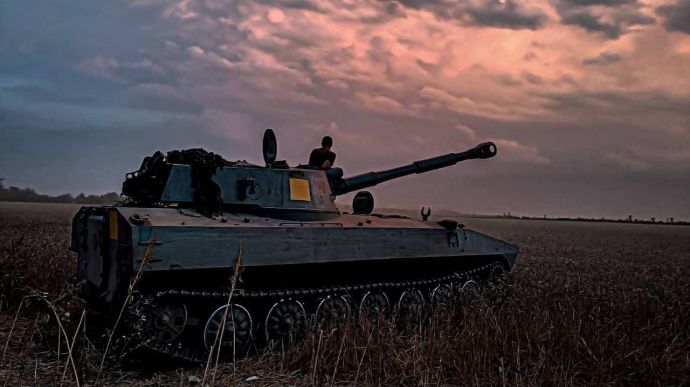 Russians withdrawing units from some settlements of Zaporizhzhia Oblast – General Staff:
According to Ukrainian military intelligence, the Russians are withdrawing their military from the village of Mykhailivka, the city of Polohy and the village of Inzhenerne in the occupied part of Zaporizhzhia Oblast; they offer local residents in the village of Burchak in Zaporizhzhia Oblast the opportunity to evacuate.
Source: Evening report of the General Staff of the Armed Forces of Ukraine on Facebook, information as of 18:00, on 1 December
Quote from the General Staff: "According to the information available, the Russian occupation troops are withdrawing some units and preparing for the evacuation of the personnel of the occupation administrations of settlements in the temporarily occupied territory of Zaporizhzhia Oblast.
In particular, units based in the local police department and one of the educational institutions left the settlement of Mykhailivka.
In the settlements of Polohy and Inzhenerne, occupiers are leaving the houses where they were quartered and taking out the stolen property.
In the settlement of Burchak, the occupation authorities are conducting a census for the so-called voluntary evacuation of the population."
Details: --->READ MORE HERE
Follow links below to
+++++relevant+++++
and related stories:
+++++Russia-Ukraine News LATEST UPDATES: (REUTERS) (AP) (NY POST) and (WSJ)+++++
++++++Record number of Russian soldiers killed in November, says Ukraine's defense ministry++++
+++++ISW: Fighting near Bakhmut in Donetsk Oblast reveals failures of Russia's army+++++
Russia's war on Ukraine latest news: Russian troops pull back near Kherson
US signs $1.2 billion contract to make six NASAMS for Ukraine
US Poised To 'Dramatically Expand' Training Of Ukrainian Forces
Murder and abduction: Chornobaivka haunted by trauma of Russian occupation
Ukraine Needs Patriot Batteries for Better Missile Defense
UK Defense Ministry: Russia's strategy of attacking Ukraine's critical infrastructure becoming less effective
Russia Says Strikes on Ukraine's Infrastructure Aimed at Slowing Delivery of Foreign Arms
Vladimir Putin made 'huge mistake' with Ukraine war, Emmanuel Macron says
Americans Support U.S. Backing Ukraine, Despite Risk of Wider War, Survey Finds
Ukraine, Russia swap 50 prisoners in PoW exchange
Ukraine Says Russia Is Sending Hundreds of Paramilitary Troops to Eastern Front
Ukraine says Russia 'distracting' air defences with dud nuclear-capable missiles
Switzerland freezes almost $8 billion in Russian assets under EU sanctions
Russia condemns German parliament for declaring Ukraine Soviet-era famine a genocide
Kherson residents share stories of living under Russian occupation
If you like what you see, please "Like" and/or Follow us on FACEBOOK
here,
GETTR
here
, and TWITTER
here
.