Biden administration approves rule that funnels workers' retirement funds into left-wing causes:
The Biden administration has quietly finalized a rule allowing employers to funnel workers' 401(k) funds into investments that support woke causes that address issues such as climate change and diversity.
The Labor Department approved the rule last week, just two days before the Thanksgiving break. It will affect roughly 150 million workers and $10 trillion in assets covered under the Employee Retirement Income Security Act of 1974.
The rule says asset managers and retirement plan administrators should consider environmental, social and corporate governance (ESG) factors when selecting investments.
That would encourage money managers to balance financial returns with investments that support wind and solar energy or have diverse boards of directors.
The rules also remove a restriction blocking employers from using an ESG fund as a default option for workers automatically enrolled in 401(k) plans. That means workers could be supporting causes that don't align with their political views.
It also rescinds Trump-era regulations that require retirement plan administrators and asset managers to choose investments based solely on participants' financial interests.
Labor Department officials said the Trump administration rules "unnecessarily restrained" fiduciaries' ability to weigh ESG factors when choosing 401(k) investments. --->READ MORE HERE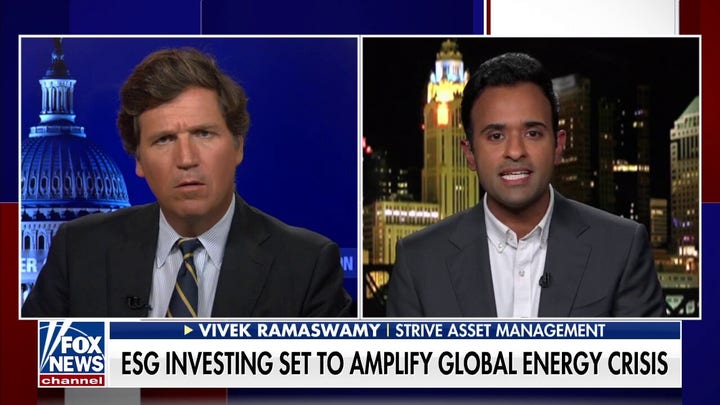 Biden wants your retirement savings to go woke. Here are 3 ways to protect yourself
Many employer-run 401(k) accounts could soon automatically put your contributions in woke funds
The White House recently issued a new regulation that will allow investment fiduciaries, including 401(k) plan managers, to offer investment options that consider environmental, social, and governance (ESG) issues, such as climate change and social justice initiatives. The move could radically transform retirement investing for tens of millions of Americans nationwide.
Until now, those managing many retirement accounts were required to prioritize the best return on investment possible. By opening the door to left-wing investment plans, the Biden administration is permitting employers and private pension fund managers to effectively politicize retirement investments.
Under the new regulation, a retirement account fund manager or employer must continue to pledge to prioritize the interests of retirees, a longstanding requirement, but fiduciaries will now also be allowed to include factors like climate change and other ESG considerations in their analyses and decision-making processes. This will, by design, empower left-wing employers and fund managers to use retirement accounts to push leftist causes.
The regulation is a huge win for those who support using investment dollars to promote a left-wing ideological agenda. The total value of all U.S. 401(k) accounts was a whopping $7.3 trillion in June 2021. Although not all of that wealth will likely end up in ESG funds in the wake of Biden's regulatory change, if even just one-third of those funds do, it would mean trillions of dollars could soon flow toward companies that embrace liberal ideals. --->READ MORE HERE
Follow link below to a relevant story:
+++++Check your 401(k)'s fine print! Because now Biden wants to raid YOURS to fund net zero and 'diversity'. But why should his woke agenda put your retirement at risk, demands ANDY PUZDER+++++
If you like what you see, please "Like" and/or Follow us on FACEBOOK
here,
GETTR
here
, and TWITTER
here
.