Reported Ukrainian attack on Russian naval base could be crucial, UK officials say:
Media reports that Ukraine used a drone to attack an oil terminal near a Russian naval base on the Black Sea could turn out to be a turning point in the nine-month-long war, British military officials said.
Russian and Ukrainian media outlets reported Friday that an attack took place in the port city of Novorossiysk on Russia's Black Sea coast. A major naval base of the Kremlin's Black Sea Fleet (BSF) is near the oil terminal, British military intelligence officials said.
"The BSF relocated many of its submarine operations to Novorossiysk after its Sevastopol base in occupied Crimea was struck by Ukraine over the summer," the British Defense Ministry tweeted Tuesday.
Russian commanders are likely to be concerned about threats to Russia's amphibious landing ship flotilla located at the naval base.
"These vessels are relatively vulnerable without escorts and have assumed a more important role in supplying Russian forces in Ukraine since the Kerch Bridge was damaged in October," according to the UK's Defense Ministry. --->READ MORE HERE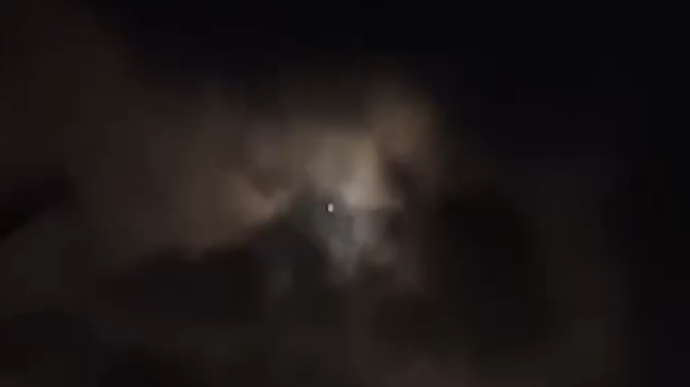 Explosions sound in Crimea: occupying administration reports drone attack:
Explosions occurred in the cities of Sevastopol and Evpatoria in Crimea. The occupying administration reported about a drone attack and activation of the air defence system.
Source: Suspilne.Crimea; Mykhailo Razvozhaev, puppet governor of Sevastopol, on Telegram; Ukrainska Pravda.Strichka on Telegram; Russian Kremlin aligned information agency RIA Novosti on Telegram
Details: As reported by Suspilne.Crimea, the residents of the occupied cities of Sevastopol and Evpatoria have heard the explosions.
The media outlet states that in Evpatoria, a muffled sound of explosions and loud explosions in the Western part of the city were heard.
The residents of Sevastopol told Suspilne about what was likely the work of air defence systems. They have heard the explosions in the northern part of the city.
Local Telegram-channels are publishing videos with sounds of explosions and bright flashes. --->READ MORE HERE
Follow links below to
+++++relevant+++++
and related stories:
+++++Russia-Ukraine News LATEST UPDATES: (REUTERS) (AP) (NY POST) and (WSJ)+++++
+++++Russia's Munitions Shortages Raise Questions Over How Long It Can Continue Ukraine War+++++
+++++1,886 Ukrainian settlements liberated+++++
U.S. Should Give Ukraine Armed Drones, Senators Urge Biden Administration
UK Defense Ministry: Russia concerned about threats to crucial naval base
Russia's missile capacity running out: only enough for 3 massive attacks left
US to provide Ukraine with $4.5 billion as direct budget support
Britain sends Ukraine advanced Brimstone missiles
Russia planning false-flag attacks on ally Belarus to drag it into war: Ukraine intel
Shelling came 'dangerously close' to Ukraine's nuclear plant, UN says
CIA Aims to Recruit Spies Among Russians Displeased With Ukraine War
Ukraine searches monastic complex, prompts anger in Moscow
U.S. Army's weapons contract reviews accelerate to replace Ukraine aid
Cyber as important as missile defences - ex-NATO general
The Guardian: Kherson residents say Russian forces dumped fallen soldiers in landfill
Wagner Group militants and Chechen soldiers arrive in occupied Donetsk Oblast city
Luxembourg Hands over High Mobility Multipurpose Wheeled Vehicles to Ukraine
If you like what you see, please "Like" and/or Follow us on FACEBOOK
here,
GETTR
here
, and TWITTER
here
.