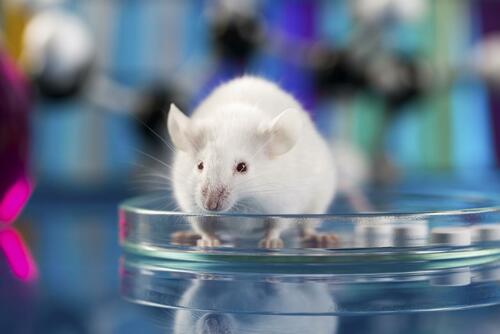 Surprise! EcoHealth Landed $1 Million Grant To Work With '80% Mouse Death' Boston University On 'Future Pandemic Prevention':
Monday's report in the Daily Mail that the University of Boston has engineered a chimeric COVID that has an 80% kill rate in humanized mice has caused quite the stir.
To review, in an effort to research what makes Omicron so transmissible - and funded in part by grants from the NIH and Anthony Fauci's NIAID - a team of researchers cobbled the Omicron spike protein to the original strain of Covid-19. The resulting virus was five times more infectious than Omicron.
"The Omicron spike (S) protein, with an unusually large number of mutations, is considered the major driver of these phenotypes. We generated chimeric recombinant SARS-CoV-2 encoding the S gene of Omicron in the backbone of an ancestral SARS-CoV-2 isolate and compared this virus with the naturally circulating Omicron variant," reads the pre-print.
The authors speculate that their chimeric strain is unlikely to be as deadly in humans as it was in the mice because the specific breed used in testing are more susceptible to severe Covid.
Gain of Function? --->READ MORE HERE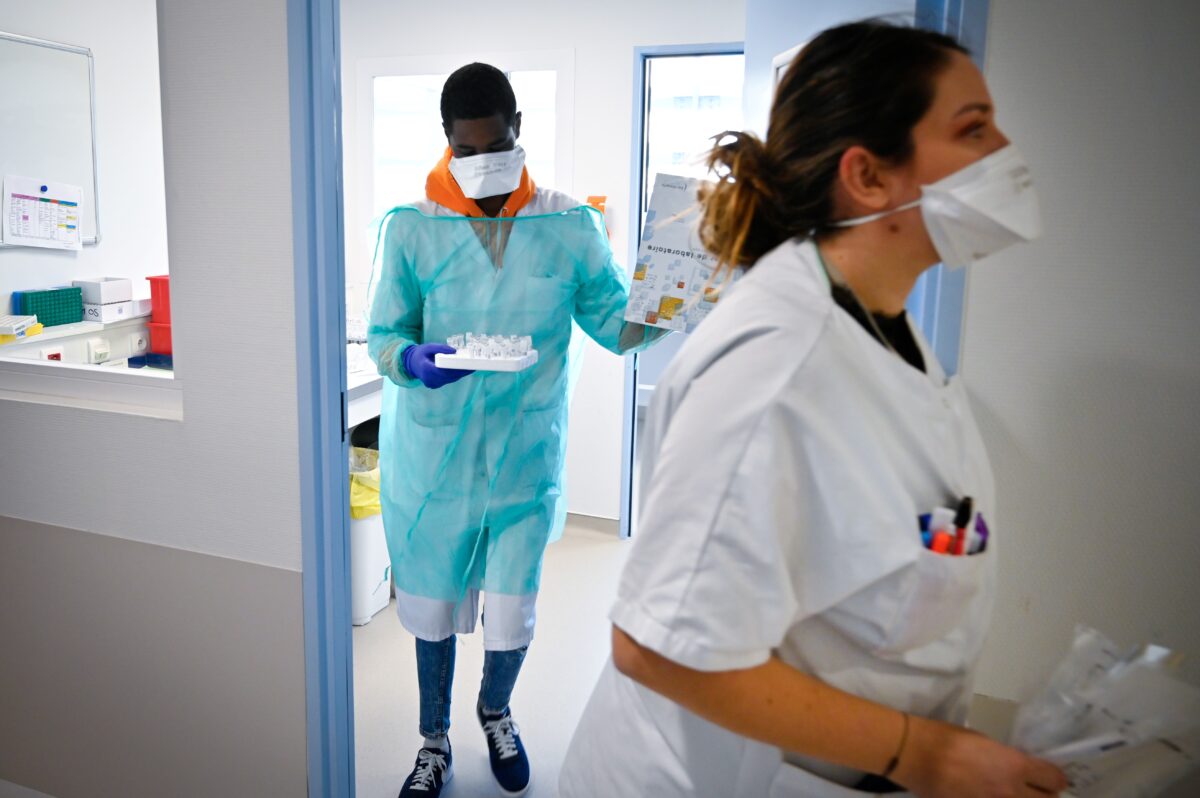 Gerard Julien/AFP via Getty Images
Top NIH Official Was Unaware of Boston Lab's New COVID Research With 'Eighty Percent' Kill Rate in Mice:
A National Institute of Allergy and Infectious Diseases official said the agency will further evaluate a controversial Boston University-commissioned preprint study that developed a COVID-19 hybrid that killed "80 percent" of lab mice, saying the team involved didn't clear the work with the federal agency.
Speaking to STAT News, Emily Erbelding, the head of NIAID's division of microbiology and infectious diseases, suggested that Boston University (BU) researchers didn't properly disclose what their study would entail and didn't say they would carry out that specific work. The grant proposal, Erbelding stated, also didn't make it clear that scientists would possibly be enhancing a COVID-19 strain in reports that were handed to NIAID, the agency headed by Dr. Anthony Fauci.
This week, BU's National Emerging Infectious Diseases Laboratories drew condemnation and controversy when it published (pdf) the non-peer-reviewed paper showing researchers took the spike protein for the COVID-19 Omicron strain and grafted it to the original Wuhan COVID-19 strain. They found that when tested on lab mice, the newly created strain is more lethal than the original Omicron variant—killing 80 percent of mice—although Erbelding noted that the original Wuhan strain killed 100 percent of those mice.
"I think we're going to have conversations over upcoming days," Erbelding told STAT on Oct. 18, suggesting the BU team didn't inform NIAID about what they were planning to do. "We wish that they would have, yes."
Refutation --->READ MORE HERE
Follow links below to relevant/related stories and resources:
I named my baby after the COVID pandemic
Lauren Boebert Urges Biden to Stop Kicking Out Unvaccinated Coast Guard Members
USA TODAY: Coronavirus Updates
WSJ: Coronavirus Live Updates
YAHOO NEWS: Coronavirus Live Updates
NEW YORK POST: Coronavirus The Latest
If you like what you see, please "Like" and/or Follow us on FACEBOOK
here,
GETTR
here
, and TWITTER
here
.