A pandemic worse than COVID-19? Boston University researchers create new, more lethal coronavirus strain in lab:
This is the most shocking news for a world that has lost so much to a pandemic that we are battling for the third year in a row.
Fox News reports that researchers at Boston University added a spike protein from the Omicron variant with the original Wuhan strain, which has an 80 per cent kill rate. In a shocking and unnecessarily risky experiment, researchers at Boston University say they have developed a new COVID strain that has an 80 per cent kill rate following a series of similar experiments first thought to have started the global pandemic that began in China.
While it has been said all along that COVID-19 was first detected to have come from a wet market in Wuhan, many also believe the virus was engineered at the Wuhan Institute of Virology. The World Health Organization continues to face criticism for its handling of the crisis in its early, most pivotal, days. China - on its part - has been claiming that the US is the place of origin and global spread of the COVID virus and not Wuhan.
The world is therefore especially wary of any experiments that indulge in the creation of these Frankenstein-like viruses that could likely escape the labs or could be stolen to be used as weapons against enemy states or people by people with nefarious designs.
Fox News claims that they have reached out to the university. The variant created by the Boston University researchers is a combination of Omicron and the original virus in Wuhan which killed 80 per cent of the mice infected with it, the university said. When mice were only exposed to Omicron, they experienced mild symptoms. The research was conducted by a team of scientists from Florida and Boston at the school's National Emerging Infectious Diseases Laboratories, reports Fox News. --->READ MORE HERE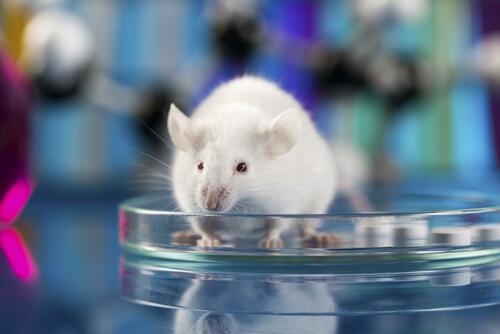 Boston University Creates COVID Strain With 80% Mortality In Mice:
Researchers at Boston University have created a new strain of Covid-19 that has an 80% kill rate in humanized mice
In an effort to research what makes Omicron so transmissible - and funded in part by grants from the NIH and Anthony Fauci's NIAID, the researchers cobbled the Omicron spike protein to the original strain of Covid-19. The resulting virus was five times more infectious than Omicron.
"The Omicron spike (S) protein, with an unusually large number of mutations, is considered the major driver of these phenotypes. We generated chimeric recombinant SARS-CoV-2 encoding the S gene of Omicron in the backbone of an ancestral SARS-CoV-2 isolate and compared this virus with the naturally circulating Omicron variant," reads the pre-print. --->READ MORE HERE
Follow links below to relevant/related stories and resources:
New Lab-Made Covid-19 Coronavirus At Boston University Raises Questions
More lethal strain of COVID created in Boston University lab, researchers say
USA TODAY: Coronavirus Updates
WSJ: Coronavirus Live Updates
YAHOO NEWS: Coronavirus Live Updates
NEW YORK POST: Coronavirus The Latest
If you like what you see, please "Like" and/or Follow us on FACEBOOK
here,
GETTR
here
, and TWITTER
here
.