Vaccine-resistant coronavirus found in Russian bats:
Researchers say they have discovered a vaccine-resistant coronavirus in Russian horseshoe bats.
That finding was reported Thursday in the Public Library of Science Pathogens medical journal. According to the report, most sarbecoviruses found in animals do not effect humans, but Khosta-2 has the potential of "using human ACE2 to facilitate cell entry."
Current COVID-19 vaccines are not believed to be effective against Khosta-2. Scientists determined a related virus previously found in Russian bats, Khosta-1, could not infect humans. But a team of researchers led by Washington State University researcher Michael Letko said it discovered through lab testing that human cells could be compromised by Khosta-2.
According to Time magazine, like the SARS-CoV-2 Omicron variant, Khosta-2 may have the ability to infect humans, but there's no early indication it leads to serious illness in most people. Letko can't say whether Khosta-2 will be a problem for humans, but he is concerned that it has the potential to contribute to a new variant.--->READ MORE HERE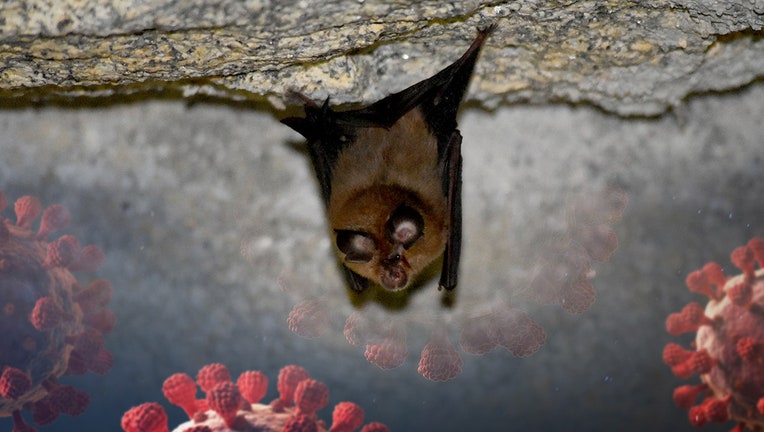 New COVID-like virus found in bat could spread to humans, resist vaccines:
A newly discovered virus similar to the virus that causes COVID-19 has been found in a Russian bat and could spread to humans, researchers at Washington State University say.
According to WSU, a team led by researchers at the Paul G. Allen School for Global Health found spike proteins from the bat virus, named Khosta-2, can infect human cells and is resistant to both the monoclonal antibodies and serum from people who've been vaccinated for COVID-19.
Khosta-2 and SARS-CoV-2, the virus that causes COVID-19, belong to the same sub-category of coronaviruses called sarbecoviruses.
"Our research further demonstrates that [viruses] circulating in wildlife outside of Asia – even in places like western Russia where the Khosta-2 virus was found – also pose a threat to global health and ongoing vaccine campaigns against SARS-CoV-2," said Michael Letko, WSU virologist and an author of the study published in the journal PLoS Pathogens.
Letko said the discovery of Khosta-2 highlights the need for universal vaccines to protect against this subcategory of coronaviruses in general, rather than just against known variants of SARS-CoV-2. --->READ MORE HERE
Follow links below to relevant/related stories and resources:
Could This Be Pfizer's Next Billion-Dollar Vaccine?
Most people would pick remote work schedule — if they had a choice
USA TODAY: Coronavirus Updates
WSJ: Coronavirus Live Updates
YAHOO NEWS: Coronavirus Live Updates
NEW YORK POST: Coronavirus The Latest
If you like what you see, please "Like" and/or Follow us on FACEBOOK
here,
GETTR
here
, and TWITTER
here
.