Kyiv's counteroffensive begins in southern Ukraine:
The Ukrainian military launched a long-expected counter attack in the Kherson region Tuesday, as President Volodymyr Zelensky warned occupying Russian troops to run for their lives.
"If they want to survive, it's time for the Russian military to run away — go home," he said in his nightly address. "Ukraine is taking back its own [land]."
The ground offensive — the first major effort to take back a large swath of territory since Russian forces invaded in February — comes after weeks of Ukrainian rocket strikes against ammunition depots, bridges and supply lines in occupied territory.
It also follows a series of bold operations by Ukrainian forces, including multiple strikes against Russian bases in occupied Crimea — south of the Kherson province and long though to be out of the reach of Kyiv's arsenal.
A verifiable accounting of battlefield gains was difficult to come by on Tuesday.
Ukrainian newspaper Ukrainska Pravda relayed Russian reports that occupying forces were coming under fire Monday night. By Tuesday, some villages in the region were rumored to have been liberated.
Oleksiy Arestovych, a senior advisor to Zelensky, said that Russian defenses had been "broken through in a few hours" by Ukrainian advances. --->READ MORE HERE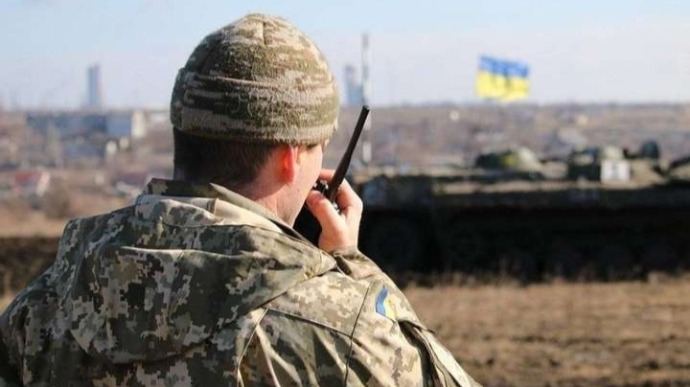 Armed Forces of Ukraine break through first line of Russian defence in Kherson Oblast – Kakhovka Operational Group:
The Kakhovka Operational Group have published a video in which it is said that the Ukrainian army broke through the first line of Russian defence in Kherson Oblast.
Source: Kakhovka Operational Group; Ukrainska Pravda sources in the Ukrainian Armed Forces; Dom TV channel
Quote: "The 109th regiment of the so-called 'DPR' (Donetsk People's Republic) has withdrawn from its positions in Kherson Oblast, and the Russian elite Airborne, who supported them, fled the battlefield."
Details:
The operational group also published a video in which a Russian soldier complains that the Ukrainian Forces have broken through the first line of defence in Kherson Oblast.
Ukrainska Pravda's sources have confirmed a breakthrough by the Ukrainian forces. --->READ MORE HERE
Follow links below to
+++++relevant+++++
and related stories:
+++++Russia-Ukraine News LATEST UPDATES: (REUTERS) (AP) (NY POST) and (WSJ)+++++
+++++Attacks of Russian army repulsed on five fronts – General Staff report+++++
+++++WSJ: Ukraine Aims to Build on Initial Gains in Southern Offensive+++++
Ukraine building decoy HIMARS rocket system to draw Russian fire: report
White House says threat of Ukrainian counteroffensive has already impacted Russian military
Ukrainian troops took back 4 villages in the south from Russian occupation, military source tells CNN
Ukraine no longer wants to receive the MAP in NATO and only needs membership - Stefanyshyn
Poland asks France for urgent supplies of weapons to Ukraine
Iran Sends First Shipment of Combat Drones to Russia
Volunteer sniper embodies Ukraine's versatile military
US: Russia running into problems with Iran-made drones
Moscow says Baltic states' 'Russophobia' will further damage ties
The Cabinet of Ministers approved sanctions against Patriarch Kirill and his henchmen from the Russian Orthodox Church
The Russians have already decided to include the war with Ukraine in the "correct" history books
Russian forces fire on evacuation convoy – Melitopol Mayor
Ukraine's Security and Defence Council on 5 differences between Ukraine and Russia that will determine the fate of the war
If you like what you see, please "Like" and/or Follow us on FACEBOOK
here,
GETTR
here
, and TWITTER
here
.