The Russians Spent Months Forming A New Army Corps. It Lasted Days in Ukraine:
The Kremlin this summer scrambled to form a new army corps, seeking replacements for 80,000 troops injured or killed in Ukraine and 5,000 wrecked or captured vehicles.
The 3rd Army Corps on paper is a powerful force, with several brigades encompassing 10,000 troops in a dozen or more battalions equipped with hundreds of T-80 and T-90 tanks and other vehicles.
But it's a hollow formation, staffed by old, unfit volunteers including drug and alcohol addicts. And when the 3rd AC's vanguard rushed to northeastern Ukraine's Kharkiv Oblast last week in a desperate bid to block a Ukrainian counteroffensive, the corps just ... melted away.
The 3rd AC, based in Mulino, 200 miles east of Moscow, represents the Kremlin's best effort to make good its deepening losses after 200 days of fighting in Ukraine. That the 3rd AC failed to make any difference in Ukraine is very bad news for the Russian war effort. It's not going to get easier for the Russian army to stand up additional formations.
As Russian casualties exceeded 50,000 this spring, the Kremlin began scraping together fresh battalions by raiding the training and garrison establishment of existing brigades. At the same time, the army announced an initiative to form scores of new regional volunteer battalions—and even offered elevated salaries of up to $5,000 a month.
It's these new volunteer battalions that comprise the brigades, including the 72nd Separate Motor Rifle Brigade, that serve under the 3rd AC banner. The corps reportedly was supposed to have as many as 20,000 troops, but recruitment seems to have stalled at around 10,000. --->READ MORE HERE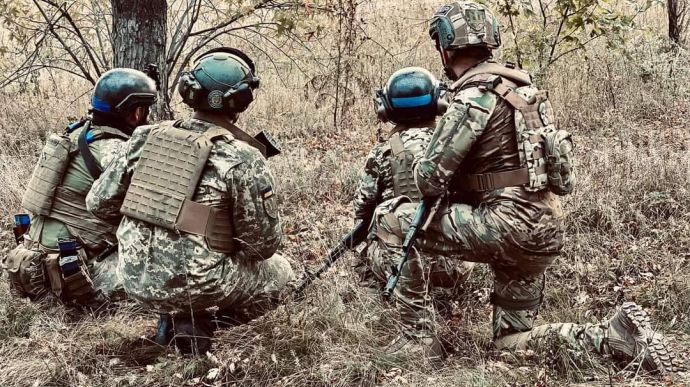 The Armed Forces of Ukraine repulse the Russians near Kupiansk and seven more settlements – General Staff
On Sunday, the Ukrainian military repelled attacks by Russian forces in the area of Kupiansk of Kharkiv region, as well as seven other settlements.
Source: Report of the General Staff of the Armed Forces of Ukraine as of 18:00 on 18 September
Quote: "During the past day, units of the Defence Forces of Ukraine have repelled enemy attacks in the areas of settlements of Kupiansk, Hoptivka, Mykolaivka Druha, Vesela Dolyna, Odradivka, Marinka, Novomykhailivka and Pravdyne."
Details: During the day, the Russian occupiers launched three rocket and 11 airstrikes, and carried out more than 40 attacks from multiple rocket launchers on facilities on the territory of Ukraine.
The infrastructure of more than 20 settlements was damaged, including Kramatorsk, Siversk, Serebrianka, Dvorichna, Kamianka, Spirne, Verkhnokamianske, Krasnohorivka, Novomykhailivka, Neskuchne, Poltavka, Uspenivka, Myroliubivka, Biliaivka and Vysokopillia. The threat of air and missile strikes throughout the territory of Ukraine remains.
The Russian forces attacked from tanks, mortars and artillery, namely: --->READ MORE HERE
Follow links below to
+++++relevant+++++
and related stories:
+++++Russia-Ukraine News LATEST UPDATES: (REUTERS) (AP) (NY POST) and (WSJ)+++++
+++++Ukrainian Armed Forces sink Russian barge carrying military equipment and personnel – Operational Command Pivden (South)+++++
+++++Ukrainian aircraft hit 16 clusters of Russians and their equipment in Luhansk Oblast – Oblast Military Administration+++++
Putin vows to keep fighting, retake territory Russians lost in Ukraine
Russia Expands Attacks on Civilian Targets in Ukraine After Battlefield Losses
The Armed Forces of Ukraine cross the Oskil river and took its left bank under control – StratCom
Ukraine's Gains Expose Splits in the West on Supplying Longer-Range Weapons
Ukraine searches for its dead at Russian occupation burial site
Russia's Use of Iranian Kamikaze Drones Creates New Dangers for Ukrainian Troops
Zelenskyy promises no 'lull' in taking back Ukrainian towns
Ukrainians return to ruined towns after Russian retreat
Ukrainians emerge from a 6-month nightmare in newly liberated territories
Russians attack mental hospital during patients' evacuation, 4 medics killed
Zelenskyy warns Russian occupiers: We will strike harder than before
If you like what you see, please "Like" and/or Follow us on FACEBOOK
here,
GETTR
here
, and TWITTER
here
.