George Pataki says Biden 'failing massively,' migrant crisis could spur another 9/11:
Former three-term Gov. George Pataki worries that the massive flood of migrants crossing the southern border could trigger another Sept. 11-type terrorist attack.
"I fear the consequences of the open border that we can have another attack," Pataki, who was governor during the 2001 terror attacks, said on WABC radio Monday morning.
He noted the federal border control statistics show more than 2 million migrants crossed the border this year — and not all of the illegal crossers have noble intentions.
"They're not all coming for work. We know there are terrorists. We know there are people on the watch lists. We know there are people who've been smuggled across with one goal — to attack America," Pataki said on the "Bernie & Sid in the Morning" show.
He blamed President Biden for the lax border, saying the president is "failing massively on the national security issue."
Pataki linked the border crisis to potential terrorism while discussing the upcoming 21st anniversary of the Sept. 11 terrorist attacks that toppled the World Trade Center towers, killing nearly 3,000 people. --->READ MORE HERE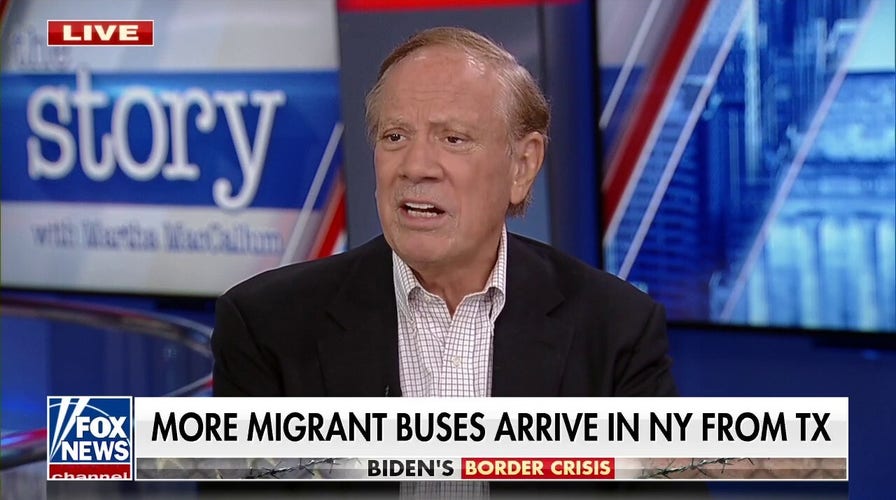 Pataki: 'Governor Abbott is doing what is exactly right' by bussing illegal migrants to sanctuary cities:
More than 6,000 illegal migrants have been bussed to New York City from the southern border since Governor Abbott implemented the program.
Former governor of New York and 2016 GOP presidential candidate George Pataki commended Texas Governor Abbott for his stance on illegal immigration and sending migrants to New York City on "The Story" Wednesday
GEORGE PATAKI: We're a sanctuary city. We welcome illegals unless they come. And then all of a sudden, my God, what are we going to do?
And, you know, I think Governor Abbott's doing what is exactly right, calling attention to the problem, showing the hypocrisy of cities like Washington and New York that are so open about how they love illegal immigrants until they actually show up.
So it's finally the chickens coming home to roost. We should be down in Washington every minute calling on the Biden administration to stop this inhumane policy.
People are dying, trying to cross the border, drugs and criminals are coming across, you know, and there are terrorists. There are people coming here intentionally to harm America, crossing that border. --->READ MORE and watch the full interview HERE
If you like what you see, please "Like" and/or Follow us on FACEBOOK
here,
GETTR
here
, and TWITTER
here
.