Don't believe the lying media: Republicans in strong position to take House, even Senate:
And they're off!
In a little more than two months, Americans will elect an entirely new House of Representatives and one-third of a new United States Senate. It will be the first official opportunity for voters to express their views on President Joe Biden's job performance halfway through his first term in the White House.
Currently, Mr. Biden and Democrats control the White House and both chambers of Congress. They hold a 220-211 advantage in the House.
In the Senate, Democrats — by hook and crook — control the chamber even though technically Republicans outnumber Democrats by two seats. There are 50 Republicans and 48 Democrats. But since avowed Socialist Bernie Sanders of Vermont and Independent Angus King of Maine take their lunches with Democrats, the two parties are tied at 50-50 in the Senate. As a tie-breaker, Vice President Kamala Harris gives narrow, one-vote control of the chamber to Democrats.
All along, this election has been shaping up to be a doozy for Mr. Biden and his fellow Democrats. Midterms are almost always cruel to parties in power. Add to that Mr. Biden's historic unpopularity, record inflation and gas prices, spiking interest rates, nationwide crime sprees and open borders, it is little wonder that Democrats running for re-election are suddenly pretending to be Republicans.
In Pennsylvania, Lt. Gov. John Fetterman is running for Senate. He blames all the country's woes on Washington — controlled entirely by his fellow Democrats, whose policies he has always zealously embraced.
In Michigan, Rep. Dan Kildee is running for his sixth House term in a seat previously occupied by his uncle, Dale Kildee, who had held the seat in Washington for 18 terms. Mr. Kildee now boasts to voters of his sudden independence from the Democrat Party, even though he has voted with Mr. Biden 100% of the time. --->READ MORE HERE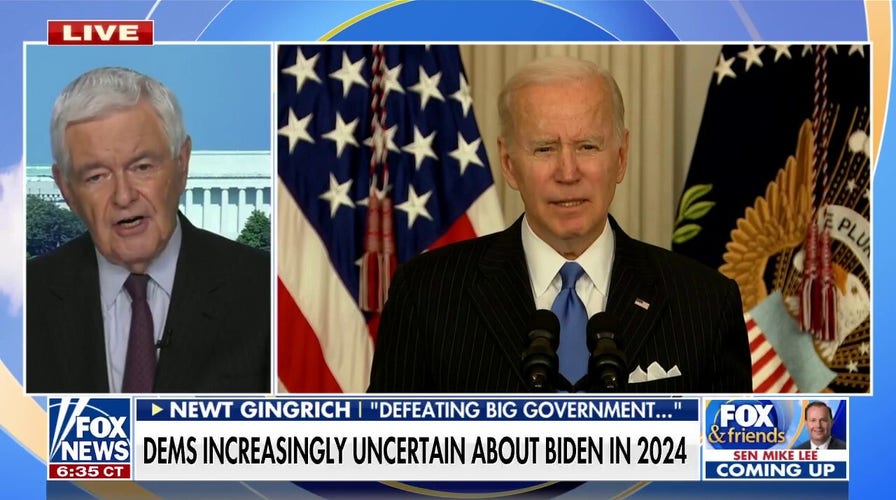 Media refuse to see Republican wave coming this November:
Democrats in November have to carry the Biden record and their own votes
The legacy, left-wing media is at best misunderstanding – and at worst deliberately distorting – the evidence that a Republican-led wave election is coming in November.
This is especially true in the U.S. Senate, where Republican candidates are well positioned to regain control of the body in a mass repudiation of President Joe Biden and the Democrats' policies.
For starters, it's a midterm in a new president's term. History tells us these elections almost always cut against the president's party. Add to this that 74 percent of Americans think the country is headed in the wrong direction thanks to out-of-control spending, 40-year high inflation, rising prices, surging violence, an unpoliced border, and a host of lesser crises.
The Democrat-led Congress has a 79 percent disapproval rating, according to Statista. And Biden is hovering at 53 percent disapproval in an average of polls of likely voters, according to FiveThirtyEight (many polls are much worse for Biden). But set these broad indicators aside for a moment. --->READ MORE HERE
If you like what you see, please "Like" and/or Follow us on FACEBOOK
here,
GETTR
here
, and TWITTER
here
.